Early iPhone 6s and 6s Plus reviews: 3D Touch and Live Photos are worth upgrading for
Apple has done it again, at least according to the first takes trickling out today.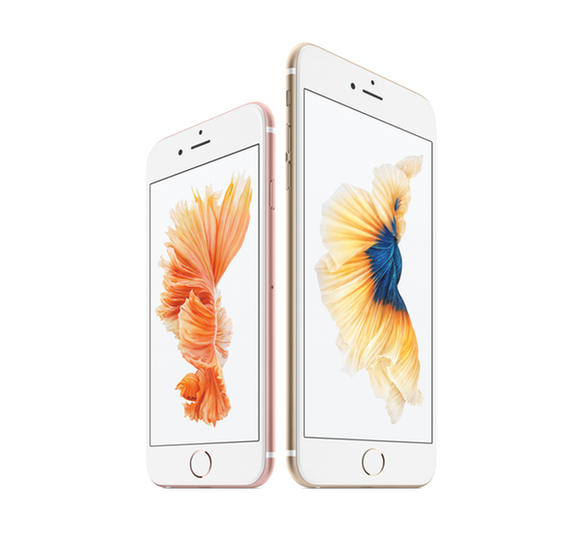 Credit: Apple
The iPhone 6s and 6s Plus hit store shelves (or slide into your mailbox) this Friday, and it's no surprise that the early reviews are glowing. While S-year iPhones don't get the hardware overhauls that primary models do, Apple has a habit of packing in dramatic new features that make those off-year releases an arguably better buy.
That seems to be the case with the 6s and 6s Plus, which have won over reviewers from outlets like the New York Times, Wall Street Journal, and Buzzfeed. Two marquee features in particular, the pressure-sensitive 3D Touch display and the new phones' significantly upgraded cameras, garnered raves. We're still working on the definitive Macworld review, so stay tuned. In the meantime, here's what others have to say about Apple's new phones.
3D Touch
Apple had to do something big this year—an incremental update wouldn't generate the same blockbuster sales that the iPhone 6 and 6 Plus saw. So the company introduced 3D Touch, a new way to interact with your iPhone screen. It responds to a light touch to peek or a deeper press to pop into apps or content.
"3D Touch is something I think you'll ultimately embrace, but don't expect to master it immediately, even with subtle touch feedback," said USA Today's Ed Baig. "Even after several days, I sometimes pressed too hard or too gently or wasn't precise enough. For example, on the iPhone 6 when I press along the left side of the display to get to a multitasking view, I sometimes inadvertently summoned a search screen instead. I also struggled to get the icons on the home screens to wiggle so that I could rearrange them as on older iPhones. Then again, when I went to my 6 Plus, I missed not having 3D Touch."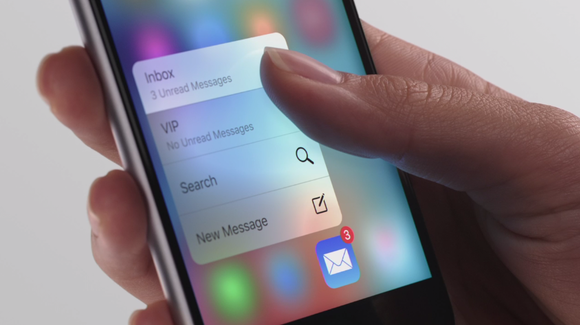 3D Touch senses the pressure in your fingertips and responds accordingly. Credit: Apple
Others were far more impressed with the new display.
"I'm already using it constantly, and I am impressed with how good it is at interpreting the force of my touch," wrote Buzzfeed's John Paczkowski. "It's very much an Apple innovation—a seemingly subtle change so thoughtfully executed that it proves transformative."
But 3D Touch only works with Apple's native apps right now, which The Verge's Nilay Patel thinks is a problem. But developers now have access to the 3D Touch API, and we expect to see them make use of pressure-sensitivity in interesting ways.
"This sort of impossibly tight integration of hardware and software is what Apple does best, and it is ridiculously impressive in action," Patel wrote. "In actual use, though, it's kind of easy to forget about 3D Touch, because only a selection of Apple's apps support it right now. It's kind of like right click on OS X—the interface is designed to be used without it, but once you realize it's there, it's incredibly useful, and you want every app to make solid, consistent use of it."