Early iPad Pro reviews: Apple's massive new tablet is a great iPad, but can't replace a MacBook
Critics say the 12.9-inch Pro is a niche product—but that Apple Pencil is pretty amazing.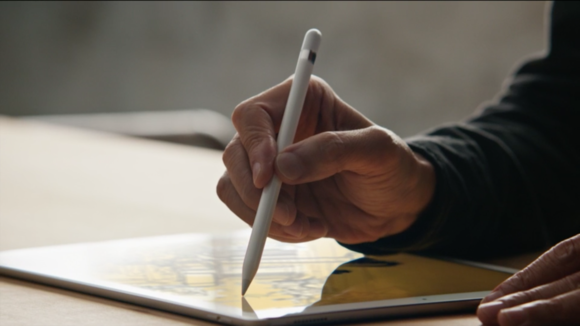 The iPad Pro is a giant iPad. The 12.9-inch addition to Apple's tablet line-up went on sale yesterday, and according to early looks at the Pro from a few major publications, the massive iPad will be familiar to anyone who's used one of its predecessors.
But its big display, while the most noticeable of the Pro's features, isn't its only selling point. Critics say the Pro's 4GB of RAM is the reason why iOS 9's trio of multitasking features—Split View, Picture-in-Picture, and Slide Over—are extra useful and lightning fast on the new tablet compared to older ones.
The iPad Pro is designed to replace a laptop in your work, which is a tall order—and one the new tablet doesn't necessarily live up to, the early reviews say. At least not yet.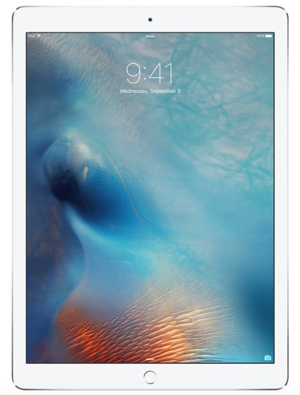 Credit: Apple
The Pro's pros and cons
The iPad Pro could conceivably replace your notebook or desktop, depending on what you do for a living. If you don't need OS X for work and are in the market for a new computer, Daring Fireball's John Gruber says the iPad Pro is more powerful than the cheapest MacBook Air.
"At a fundamental level—CPU speed, GPU speed, quality of the display, quality of the sound output, and overall responsiveness of interface—the iPad Pro is a better computer than a MacBook or MacBook Air, and a worthy rival to the far more expensive MacBook Pros," Gruber writes.
The iPad runs all of your favorite iOS apps, but few have been optimized yet for the Pro's supersized screen, reviewers noted.
Smart Keyboard isn't all that great
Apple is selling a new $169 Smart Keyboard to be paired with the Pro to make the new tablet feel like a full-fledged work machine.
"For real work, it's all about attaching Apple's $170 Smart Keyboard," the Wall Street Journal's Joanna Stern writes. "You don't do this via Bluetooth, but rather with the new magnetic Smart Connector. I quickly fell in love with the feel of the bouncy fabric keys, and it became second nature to hit Command-Tab to toggle between apps. Oh, and did I mention the keyboard is spill-proof? Seriously, my iced latte just wiped right off."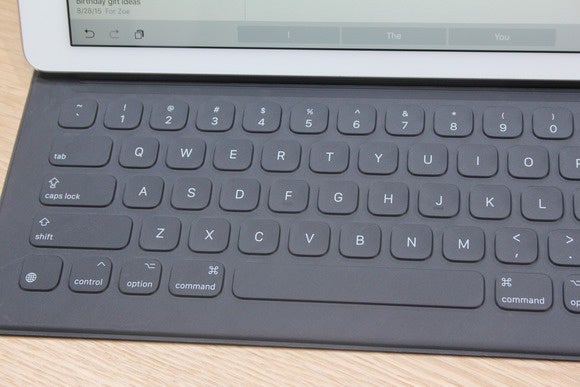 The $169 Smart Keyboard falters, but Logitech's $150 Create option is solid. Credit: Jason Snell
But the keyboard also has its detractors. Some noted that the keyboard can be a little awkward to balance on your lap, because it's so light and lacks a kickstand. Some outright hated it.