Deep inside Waze, the hot new target of Facebook and Google's affection
Crowdsourced navigation tool Waze may be in play for acquisition. Here's the background on this commuter's tool, its mission, and where an acquisition might lead.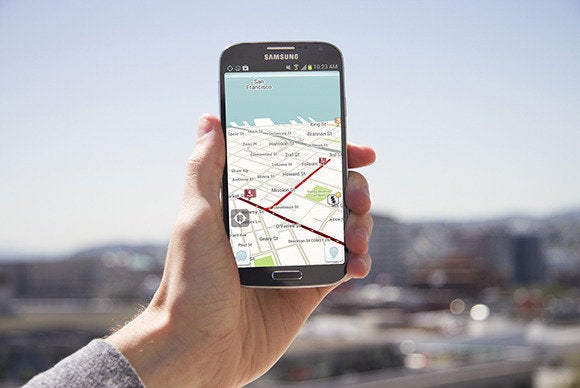 TEL AVIV--First it was Facebook, then Apple, then Facebook again, and now Google. It seems every major tech company wants a piece of Waze, the popular crowdsourcing mapping and navigation service.
Google may enter a bidding war for Waze against archrival Facebook, with the buy-in starting around $1 billion, according to a Friday Bloomberg report. If Facebook were to win, it would be the second time in about a year that the company has shelled out exorbitant coin for an acquisition, after picking up Instagram in mid-2012 for $1 billion.
When reports surfaced in January that Apple was considering buying Waze—rumors that were later debunked—the supposed acquisition made a lot of sense. It would have solved Apple's infamous mapping woes that were so effectively highlighted at the time by iOS users on Tumblr and Reddit.
The reasons for Facebook or Google to acquire Waze, while not as obvious as Apple's, are still quite sound and strategic. Mobile is a massive component of both companies' growth stories right now, and on mobile platforms location is everything. Location lets you target ads, provide more interesting new services, and of course supply navigation. And Waze has all of these things. Google doesn't necessarily need what Waze offers, but Waze would give Facebook a serious edge that it now lacks.
Waze: all about community
Waze's beginnings can be traced to 2006 when co-founder Ehud Shabtai kicked off a community-based project in Israel to create a map that would help his fellow drivers avoid costly speeding tickets.
"I got a PDA from my wife and I really liked it," Shabtai told PCWorld in an interview last summer at the company's understated development offices in Ra'anana, Israel. "I wanted to start a project tracking all the speed cameras in Tel Aviv." Shabtai's goal was completed in just two weeks thanks to the contributions of like-minded drivers.
Fast forward from that initial taste of crowd-harnessed data to 2013, and Waze has grown from a small part-time project to a venture-funded company co-founded by Shabtai, Amir Shinar, and company President Uri Levine, with business operations run from California by CEO Noam Bardin.
The Waze team helps more than 40 million commuters worldwide steer clear of traffic jams and avoid speed traps on their way to work, as well as direct lost drivers to their destinations. Israeli news site Ynet reported earlier in May that about a third of Waze's user base was in the U.S., where it plays second fiddle to Google Maps. In developing regions such as Brazil, Uruguay, and Indonesia, however, Waze's user base is larger than even the mighty Google's, according to Ynet.