Deal with Microsoft notwithstanding, China's Xiaomi won't be stateside anytime soon
Marketing and branding must be Xiaomi's priorities, analysts say.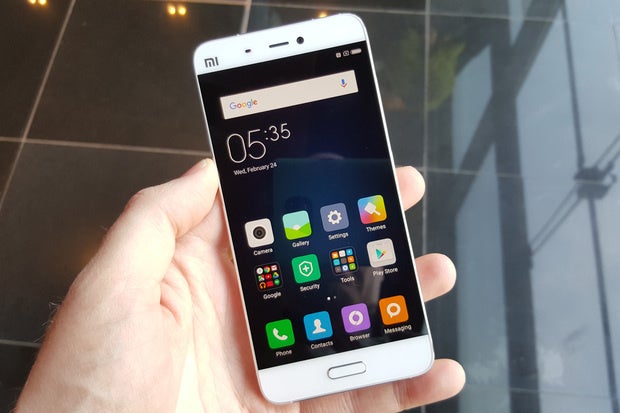 Xiaomi smartphones, including the Mi 5 shown here, will be available in the U.S. in the next year or two. Credit: Martyn Williams
Xiaomi's cross-licensing and patent-transfer deal with Microsoft announced earlier this week prompted a flurry of renewed interest in how soon the Chinese smartphone maker will sell its devices directly in the U.S.
Several analysts interviewed this week said they believe a U.S. arrival won't happen for more than a year, perhaps even two years, and will certainly pose big marketing challenges for Xiaomi.
One of the biggest issues will be how to effectively build Xiaomi's brand with its latest premium smartphones like the Mi 5 to attract average Americans who barely know the company, much less how to pronounce the company's name.
Xiaomi means "little rice" in Mandarin Chinese and is pronounced "SHAO-mee," but there are several variations. Former Googler Hugo Barra, now global vice president at Xiaomi, offered a pronunciation lesson on stage last year, explaining that it sounds like the two words starting the phrase "show me the money, but it sounds more like 'shower.'"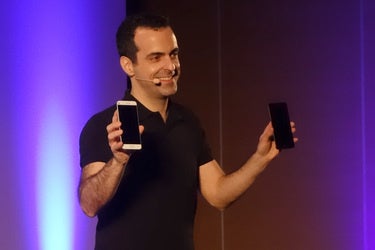 Hugo Barra, vice president of international at Xiaomi, shows off the Mi 5 smartphone at a Barcelona news conference on Feb. 24, 2016. Credit: Martyn Williams
So far, Xiaomi has operated primarily in its home base of China, as well as in India and parts of South America, relying heavily on Internet sales. Coming to the U.S. will likely require Xioami to negotiate deals with U.S. carriers for in-store sales in order to be successful, analysts said. Some Xiaomi wearables are already sold on Amazon in the U.S., including the Mi Band, a fitness monitor that sells for $21.
The deal with Xiaomi that Microsoft announced on Tuesday has two parts. Microsoft transferred patents, reported by The Wall Street Journal to be 1,500 out of Microsoft's total of more than 60,000 patents, to Xiaomi for an undisclosed sum. Also, a cross-licensing agreement will allow Xiaomi to ship Microsoft Office and Skype on Xiaomi's Android smartphones and tablets.
Beginning in September, Xiaomi's Mi 5, Mi Max, Mi 4, Redmi Note 3 and Redmi 3 will come pre-installed with Microsoft Word, Excel, PowerPoint, Outlook and Skype apps. But the specific apps may vary depending on the device, market location and mobile operator.
The cross-licensing agreement between Microsoft and Xiaomi is similar to those that Microsoft struck last year with Samsung and Dell. But because the Microsoft apps can run on Android devices from other manufacturers, analysts said the Microsoft capability won't be a key differentiator for Xiaomi sales.