Consumer PCs: Ailing, but not dead yet
Industry contraction continues as some consumers refuse to bother buying another PC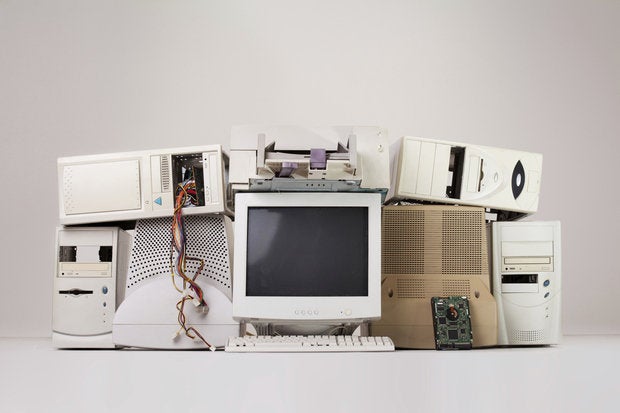 Personal computer shipments again contracted in the third quarter, research firms said this week, as consumers continued to refuse to buy replacements for their aged machines.
IDC pegged the PC downturn at 4% for the quarter ending September 30, while rival Gartner said shipments shrank 6% from the same period the year before.
Gartner blamed consumers for the two-year slump, the longest decline in the industry's history. "According to our 2016 personal technology survey, the majority of consumers own, and use, at least three different types of devices in mature markets," said Gartner analyst Mikako Kitagawa in a statement. "Among these devices, the PC is not a high priority device for the majority of consumers, so they do not feel the need to upgrade their PCs as often as they used to."
But it's worse than that, Kitagawa added. "Some may never decide to upgrade to a PC again," she said.
The narrative from industry analysts has gelled around a split between consumer and commercial. While both segments have drawn out the time between hardware upgrades, businesses eventually will replace PCs. In fact, any growth that will emerge will come from companies upgrading assets as they abandon Windows 7 and adopt Windows 10.
Is the consumer PC segment at death's door? Are OEMs (original equipment manufacturers) foolish to chase a contracted market that shows few signs of rebounding to former glories?
"Consumers do less and less with their PCs," said Carolina Milanesi, an analyst at Creative Strategies. Many of the tasks once given to personal computers are now managed by smartphones and tablets. And the chores left to PCs are often tedious.
"The longer they have owned a smartphone, the less they do with their PC. And the tasks they do on the PC are the more boring things," Milanesi continued, ticking off examples like file management, taxes and work-related jobs. "That means they're not as engaged with the PC."
No wonder consumers have decided that the PCs they have are good enough.
Milanesi's firm interviewed 550 U.S. consumers earlier this year and found just that: Only 12% said that they'd purchased a new PC in 2015 and nearly two-thirds -- 62% -- acknowledged that they had no intention of buying a new system in the next 12 months.
More than a fourth of those polled admitted that their PC was five years old or older. Of that group, 70% said that they simply didn't see a need for a replacement.
But do those numbers mean the consumer market was a goner?
"I think it's a bit early" to call the end of the consumer PC business, Milanesi said. "I think there's enough coming in the next couple of years that might be interesting to consumers." On her list: virtual reality (VR) and augmented reality (AR).