Companion mobile app exposed Hyundai cars to potential hijacking
The app failed to secure sensitive data could have allowed hackers to remotely locate, unlock, and start vehicles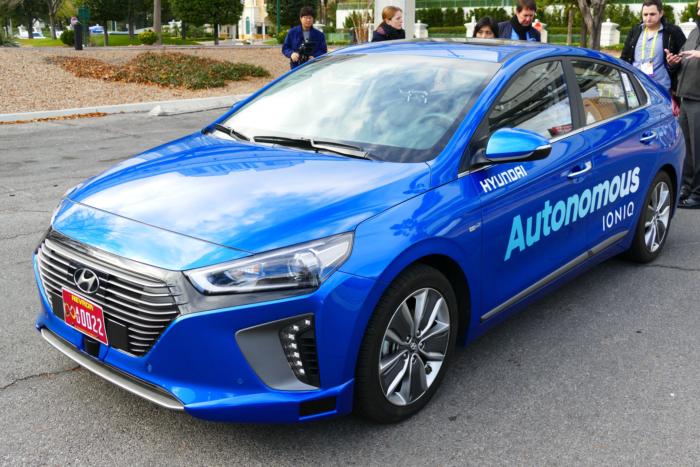 Credit: Martyn Williams
The mobile application that accompanies many Hyundai cars exposed sensitive information that could have allowed attackers to remotely locate, unlock, and start vehicles.
The vulnerability was patched in the latest version of the mobile app released in March but was publicly disclosed on Tuesday. It is the latest in a string of flaws found over the past few years in the "smart" features added by vehicle manufacturers to their cars.
The Hyundai issue was discovered by independent researchers William Hatzer and Arjun Kumar when analyzing the MyHyundai with Blue Link mobile app.
Blue Link is a subscription-based technology that's available for many Hyundai car models released after 2012. It allows car owners to remotely locate their vehicles in case of theft, to remotely unlock them if they lose or misplace their keys, and even to remotely start or stop their engine when they're parked and locked.
The researchers found that starting with version 3.9.4 of the mobile app, released in early December, Hyundai added a feature to upload a log file to a remote server. The connection to the server was not encrypted with HTTPS, but Hyundai attempted to secure the log data by encrypting it with a static key shared by all users.
The problem is that this key is hard-coded inside the application, so anyone can download the app, find the key, and extract it. This allows an attacker who is in a position to intercept traffic from a mobile phone with the application installed to intercept and decrypt the log data.
The application log contains sensitive information like the car owner's username, password, and PIN, as well as GPS data that could disclose the car's location history.
Man-in-the-middle attacks can be executed on insecure wireless networks, through compromised routers, or even higher up in the network chain, if the attacker gains visibility at the ISP level.
Hatzer and Kumar worked with security firm Rapid7 to coordinate the vulnerability disclosure with Hyundai, the U.S. Department of Homeland Security's Industrial Control Systems Cyber Emergency Response Team (ICS-CERT), and the CERT Coordination Center at Carnegie Mellon University.
ICS-CERT published an advisory for the issue Tuesday, rating the failure to secure communications against MitM attacks as medium severity and the use of a hard-coded encryption key as high severity.
Hyundai Motor America fixed the flaw in version 3.9.6 of its Blue Link mobile app for Android and iOS. The company told Rapid7 that following its investigation it is not aware of any customers affected by this issue.
Hyundai is a member of the Automotive Information Sharing and Analysis Center (Auto-ISAC), an industry group for sharing information about cybersecurity threats and best practices.