Cola Messenger review: Bubbles put the fizz back in SMS text messaging
Makes texting more productive with interactive "bubbles" to help schedule get-togethers, make to-do lists, vote on quick polls, and more.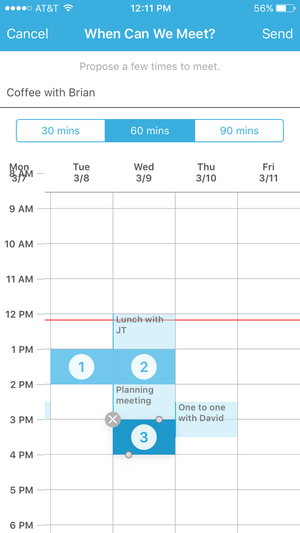 Cola's When Can We Meet? bubble makes it easy to pick a few potential times to set up a meeting or group event.
The remaining options are easy, powerful ways to coordinate plans with others. Quick Poll can be used to quickly narrow down which movie to see, while To Do List is great for impromptu shopping lists. As items are checked off, each user in the group is notified, so there's never confusion over who was supposed to pick up milk on the way home.
Although Cola is designed as a standalone messenger, the developers would do well to fully realize its potential by bulking up the bubble catalog. A Cola Bubble SDK is imminent, but support for Android and Windows Phone as well as SMS-less devices like iPad, iPod touch, and desktop PCs would make these bubbles truly pop.
Bottom line
Cola Messenger proves the future of text messaging can be bright indeed — not to mention more productive.