Best USB-C battery pack: We review portable batteries for the latest MacBook and iOS devices
Four contenders introduced in the last few months feature USB-C ports that can recharge a 12-inch MacBook. Two finish as strong choices for the MacBook, as well as iOS charging on the road.
This also tells me how long it will take to recharge a battery when depleted if you're traveling and need to plug it in alongside or instead of the devices you have. The higher-capacity units really store a huge amount of juice, but when discharged, take an equally long time to recharge. If you deplete a battery and need to use it, give yourself a few hours to get close to the 50 percent mark and from 5 to 10 hours to fill back to 100 percent. All lithium-ion and similar batteries charge most rapidly when they're most depleted, an effect you've seen repeatedly on your own hardware.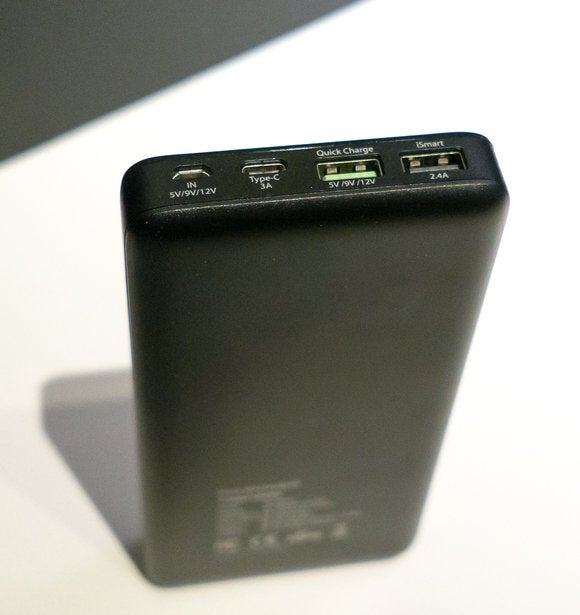 RAVPower 20100mAh External Battery Pack. Credit: Glenn Fleishman
Finally, charging a MacBook to 100 percent let me see how, in practice, a USB pack would perform in real-world conditions. None of the batteries tested would charge the MacBook while it was powered up. This appears to be a flaw in OS X's battery management, as it only recognizes external batteries as "power adapters." Apple likely needs to create a new system-wide profile and a new Energy Saver preference pane tab for these battery packs.
I created a test account, logged out of all others, quit all software, and dimmed backlighting—even then, using the USB-C port in each case, the MacBook said "not charging" in its battery display. Therefore, I tested with the Mac in sleep mode. In various separate tests with the Mac active, I definitely extended its internal charge, but not consistently enough to be useful. You should plan to be able to sleep or shut down your Mac for at least 30 minutes, if not much longer, to transfer a useful amount of charge with the current OS X and battery pack interaction.
USB-C cables can be designed around a number of parameters, and many early cables that are supposed to carry up to 15W of power fail this test. (A Google engineer has been assembling details and leaving reviews on Amazon; this spreadsheet compiles many of those.) Three of the battery packs tested max out at 3A for USB-C (which is 3A times 5V for 15W), so most power and data cables with two USB-C jacks should work. Talentcell falls short at 2.4A.
To eliminate a variable, I relied on Apple's cable that work with its 29W AC adapter to make sure a cable wasn't a weak link. The one exception was with the Talentcell, where I used its included male-to-male USB-C, since that's the intended purpose, and a buyer would be likely to use it as well.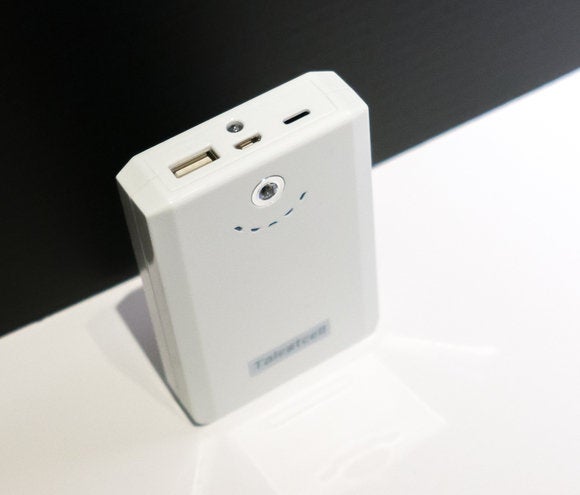 Talentcell 10400mAh 38Wh Portable Charger. Credit: Glenn Fleishman
Previous Page 1 2 3 4 5 6 7 Next Page