AT&T's latest business discount is a 2-for-1 smartphone deal
Move is seen as way to bolster AT&T's slipping subscriber numbers and clear out Samsung inventory.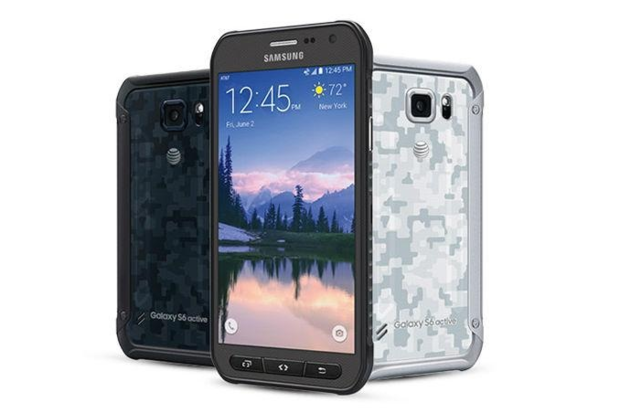 AT&T is offering special deals on Samsung devices, including the Galaxy S6, as it seeks to clear out inventory and boost subscriptions. Credit: AT&T
AT&T on Wednesday announced aggressive discounts on new smartphones and devices, including a 2-for-1 smartphone offer for business customers.
A big focus of the AT&T discounts is special deals on Samsung's Galaxy smartphones and Gear S2 smartwatches. Analysts interpreted that focus on Samsung devices as a way to clear out inventory prior to expected upgrade announcements coming in late February at Mobile World Congress in Barcelona.
AT&T is also facing pressure to add more subscribers, as analysts -- including Evercore ISI this week-- have predicted AT&T's fourth-quarter postpaid subscriber loss will be more than 300,000. That comes amid reports that T-Mobile added 4.5 million net subscribers for the fourth quarter and Verizon Wireless added 525,000.
All the major carriers, including AT&T, hit the December holidays with special device deals, but AT&T apparently didn't feel enough impact on its inventory from those offers, analysts said.
AT&T and Samsung are motivated to get rid of all the old inventory before new models arrive, said Patrick Moorhead, an analyst at Moor Insights & Strategy. "Retailers won't run such an aggressive promotion unless they have a lot of stock."
An AT&T spokeswoman provided a different explanation: "Due to popular demand, AT&T is bringing back some of its holiday promos."
Those promos -- available to both consumers and business customers at AT&T retail stores -- include a free Samsung Gear S2 smartwatch for a limited time to any customer buying a Samsung Galaxy smartphone, or a free Samsung Galaxy Tab 4 for buying a Galaxy smartphone on an AT&T Next wireless plan. AT&T is also offering an iPad mini 2 for $99 when a customer buys a new iPhone on the Next plan.
For business customers, the 2-for-1 smartphone deal is new. It allows business customers to buy a new smartphone and then get another smartphone, valued at up to $650, for free. The deal applies to the most popular smartphones, including the Galaxy S6 or S6 Active, a dustproof and waterproof device, as well as the iPhone 6S.
To qualify, business customers must buy a Mobile Share Value Plan for Business or a Mobile Select voice and data plan for each phone, each at a minimum of $70 a month.
"A free second phone means that AT&T is getting two line charges instead of just one, giving business users an incentive to get two wireless lines," said Jack Gold, an analyst at J. Gold Associates. "This is a small business play primarily, but not a bad marketing incentive."