AT&T to hike grandfathered unlimited data plans by US$5
If you're still clinging to the unlimited data plan AT&T stopped offering years ago, get ready to pay a little more for it.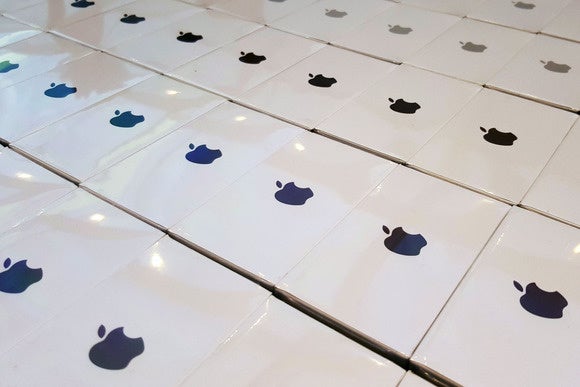 Credit: Martyn Williams
T-Mobile's Simple Choice Plan prices a 64GB iPhone 6s at $200 up front (reduced to $100 for Cyber Monday, in stores only), plus $27.09 per month for 24 months. Unlimited LTE data is $95 per month, with unlimited talk and text. But you might not need unlimited data with T-Mobile, since Simple Choice plans also include "Binge On," which excludes video services like Netflix from affecting your high-speed data allotment; "Music Freedom," which does the same for music streaming; and "Data Stash," which rolls up to 20GB of unused LTE data forward from month to month. Like Sprint, once your high-speed data allotment is gone, you get unlimited 2G data.
Buying from T-Mobile can be a little confusing, though, because they also have Jump On Demand, only available in T-Mobile stores, which requires a device trade-in but lowers the device fees, to $0 upfront and $5/month for a 16GB iPhone 6s. It's an 18-month lease, and you can upgrade up to three times every year, but if you cancel during the lease period, you have to pay the rest of the lease at a higher rate, "up to $27/month."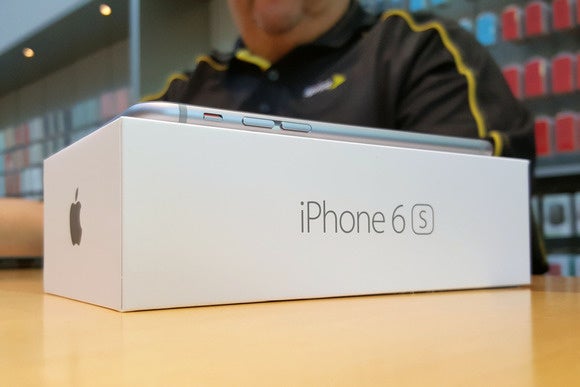 Credit: Martyn Williams
Verizon offers a 64GB iPhone 6s for $0 down and $31.24/month for 24 months. It doesn't seem to have an unlimited data plan for new customers, but the tiers go up to 100GB a month for a whopping $750. Verizon recommends 3GB for $45 for most people, and a step up to 6GB is $60/month. Unlike Sprint and T-Mobile, Verizon will charge you if you go over your allotment, at $15 per 1GB. (T-Mo and Sprint don't charge you more, they just reduce your speeds.) Verizon's plans also all have $20 tacked on for "monthly line access," so your $45 data plan will result in a monthly bill of $65.
Family plans get more complicated based on how many lines you need and how much data you can share, not to mention the possible inconvenience of switching your whole family at the same time. My parents are on my plan, for example, even though they live 3,500 miles away—so I'm most likely cooling my jets for the time being and paying AT&T the extra $5, although I'm not thrilled about it.
What about you? Do you still have a grandfathered unlimited plan on AT&T? Are you gonna keep it?