Asus ZenBook UX305 review: Still the best budget ultrabook around
The Asus ZenBook gets the Skylake treatment while keeping its low price.
Furthermore, while the older Broadwell-based UX305 was dead-even with the newer Skylake UX305 in pure CPU performance, there's a huge difference between the two in graphics performance. I was critical of the original UX305's graphics, but I'm even more so now that I see how closely it tracks with the Atom X7 chip.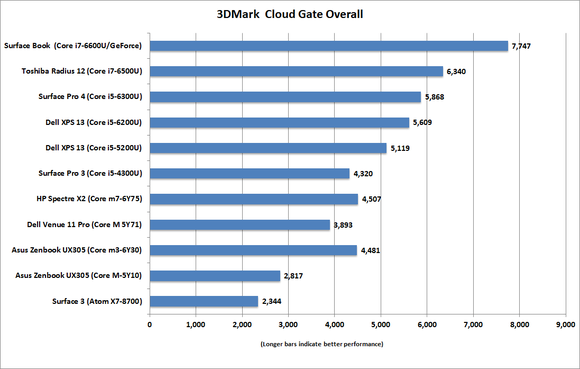 Skylake-based Core m chips get a nice boost in graphics performance. (Click to expand).
Battery performance
Paramount to any laptop is battery life. Normally, I'd test this with MobileMark 2014, a pretty realistic simulation of work-related tasks, including the time spent reading documents and messing around, say, looking at your phone.
But MobileMark 2014 has been giving me fits since the latest Windows patch, so I resorted to a video rundown test. I played a 4K-resolution .MOV file using Windows 10 Movie & TV player. The test is done done with a pair of Samsung earbuds in place, volume on, and the brightness set to a relatively bright 250 nits. That's not maximum, but it's a comfortable brightness setting for home or office during the day.
The benchmark chart features all of the units I've tested so far. For context, I've also included the watt-hour capacity of each device's label. Think of the watt-hour as the fuel tank in each laptop. The larger the "fuel tank" the longer the battery life, as with the new Skylake-based Dell XPS 13.
The UX305's results were merely decent. Despite its larger battery and Core m3 chip, the UX305 barely skates by the Core i5-based Surface Pro 4. The worst performer here is the Toshiba Radius 12, but that's to be expected with its UHD 4K screen.
Overall, the UX305's battery life is adequate; you'll still be able to watch about 6.5 hours of video on it. But that's the very definition of meh.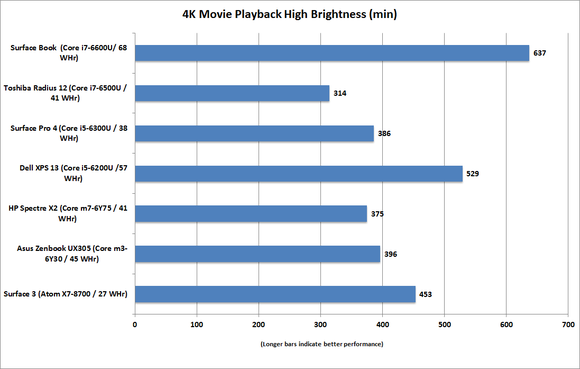 Battery life on the UX305 was fair in our challenging video playback test. (Click to expand).
Conclusion
If 2015 was a break-out year for many laptop makers, 2016 so far appears to be steady as she goes. Some vendors have chosen to make tiny changes to bring laptops more in line with newer technologies such as USB-C, while others aren't making any changes beyond swapping the CPU.
In the UX305's case, that's really not a bad thing. For what you get in performance, build quality, and portability, the UX305 is still easily the best budget ultrabook of the year.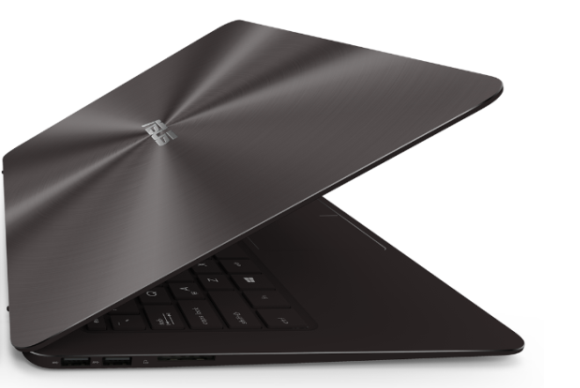 So little has changed in the Skylake-based Asus ZenBook UX305 that this photo of the previous model still applies.
Previous Page 1 2 3