Asus unveils photography-focused ZenFone Zoom, coming in February for US$399
The device features a 3X optical-zoom lens and a 'Super Resolution' mode that snaps four pictures at once.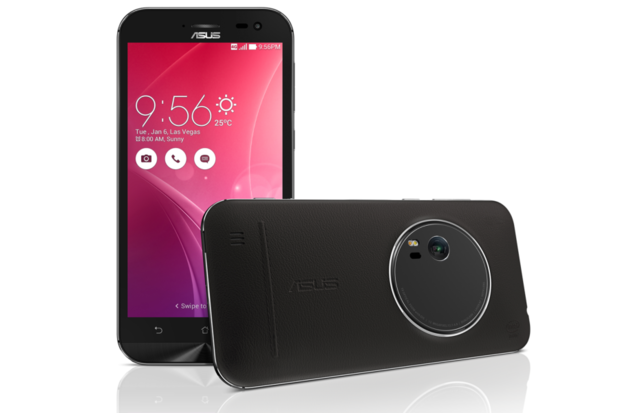 Credit: Asus
The newest smartphone from Asus is all about photography. The company showed off the ZenFone Zoom at CES on Monday, pledging that the device is the "world's thinnest" phone to come equipped with a 3X optical zoom lens.
The device also uses a HOYA 10-element lens arrangement to bolster the image sharpness. The photographic prowess is packed into a 5mm metallic unibody case that with a leather rear panel. The PixelMaster camera is 13MP and includes a "Super Resolution" mode that the company says can snap and then compile four pictures into one high-resolution image. Like many other high-end devices, the Zoom uses optical image stabilization.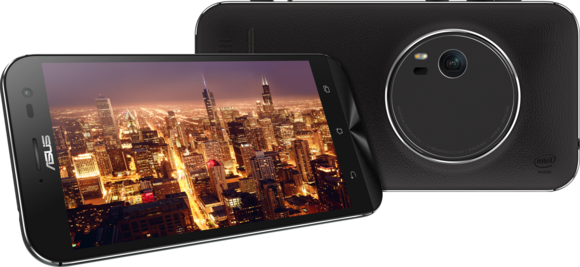 The ZenFone Zoom is geared towards those who want a great camera experience with their next smartphone. Credit: Asus
On the spec front, the phone has either a 2.5GHz or 2.3GHz Intel Atom processor (depending upon the model) with 4GB of RAM. You'll have a good amount of screen space to look at those images, with a 5.5-inch display with a pixel density of 403 PPI. You get 64GB or 128GB of storage, with the ability to add a total of up to 128GB with a microSD card.
As an added bonus, anybody who buys one gets 100GB of Google Drive storage for two years. The phone is launching with Android Lollipop, however, with no indication of when Marshmallow may arrive.The ZenFone Zoom comes to the U.S. in early February at $399.
Why this matters: Most smartphone buyers now place a high value on the camera. Asus appears to be hearing that call, and has promised big performance for its latest device. On the surface it seems to have a lot going for it in this department, but it's always real-world testing that shows if the reality lives up to the hype.