Apple's MacBook Pro 15 is basically a fossil at this point and here's the proof
Apple hasn't made any major design changes to its flagship laptop since 2013 and it shows.
Storage might be the only area where the term "upgrade" actually applies to the 2015 model, which has 2.5 times the SSD performance of its predecessor.
The PC comparison
On the PC side, of course, we've seen massive advances. Pascal-graphics, Skylake and Kaby Lake CPUs. DDR4. G-Sync, 4K, and OLED panels. Individually backlit keys, external graphics, and more.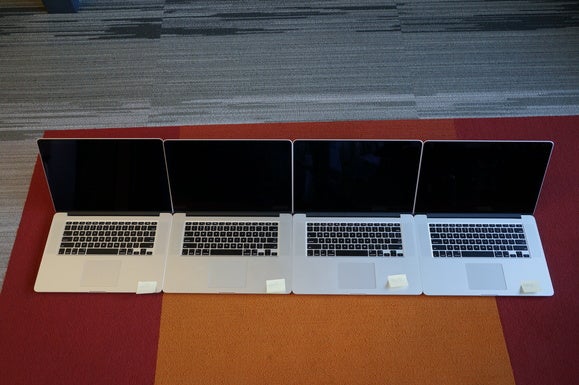 I had to label all of the MacBook Pro 15's because I could not tell them apart otherwise.
Granted, PC OEMs have been known to practice a similar holding pattern. The current-generation XPS 13, for example, is pretty similar to the last-gen model. And you can argue that once you've hit a great design, why change it?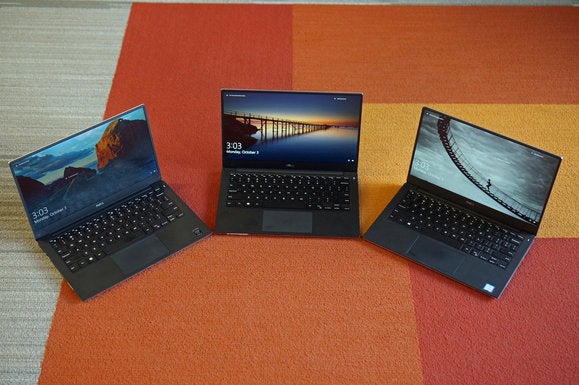 Gordon Mah Ung
I can tell the the difference between the last three iterations of the Dell XPS 13, but most people could not.
Still, Dell's upgrade curve is far more aggressive than Apple's. The XPS 13 was introduced in 2015 and it has already gone from 5th- to 7th-gen CPUs, plus added Thunderbolt 3 and USB-C charging in that time. The latest XPS 13 is also from 20 percent to 25 percent faster than one from 2015.
The MacBook Pro? Well, let's just say the upgrade that's rumored to be coming later this month is long, long—long—overdue. I can easily predict what will be inside: I just have to look at what PC vendors have been doing for the last 24 months. Frankly, I welcome and look forward to the new MacBook Pro 15, if it actually bothers to show up.