Apple Music feels at home on Android, but it's missing a few things
Far from a quick-and-dirty iOS port, the music service looks and acts like a proper Android app.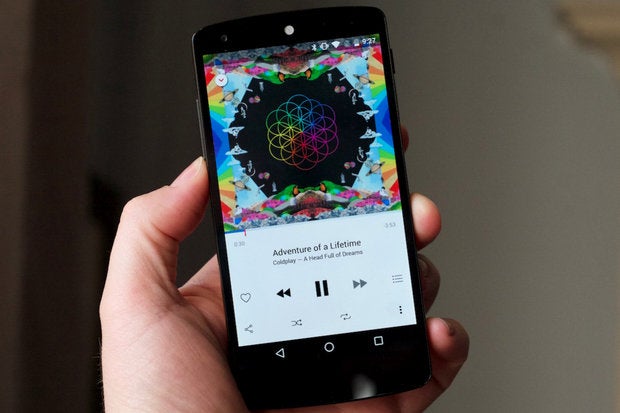 Apple is off to a solid start with its fully premium streaming music service, as Apple Music has racked up some 15 million users since launching on iOS and Mac this summer. Granted, more than half of those are still riding out their free three-month trial plans (as of last month), but at least a lot of people are giving it a shot.
Why on earth are we pointing that out? Because as of Tuesday, Android users can also check out the service via an official Apple Music app released to the Play Store. That's right: Apple created an Android app meant for everyday use on the platform, as opposed to its last one, which was designed simply to vault folks over to iOS devices (and was roundly slammed by Play Store reviewers).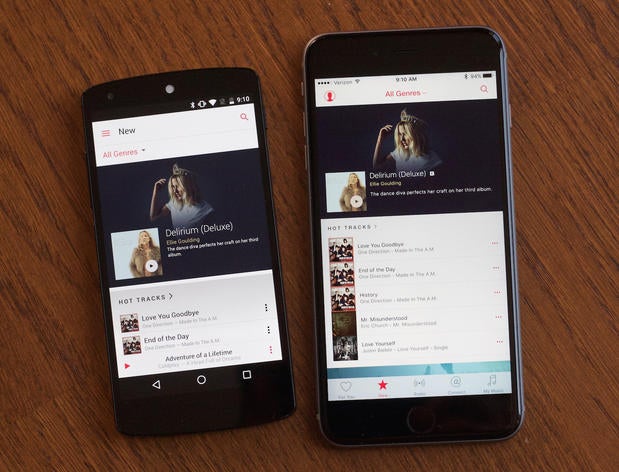 Apple Music on a Nexus 5 (left) and iPhone 6s Plus. Much is the same, but Apple has tweaked the experience for Android users.
What's most surprising about Apple Music on Android, once the initial shock of the whole situation subsides, is that it really does look and feel like it belongs on the platform. Strange as it may seem, this is an Apple app built around familiar Android design tenets, even as it keeps most—but currently not all—of the functionality from the iPhone version. And as a service, it has some real perks over Spotify and other rivals.
Apple's advantages
Like Spotify and Google Play Music, Apple Music offers a huge library of music to explore—at least 30 million tracks and growing. But it has a few feature additions that help set the service apart from the streaming pack.
Beats 1, its always-on streaming radio station staffed by real DJs, is a highlight. True, radio might seem like an unnecessary relic in an era of on-demand music and custom stations on the fly, but there's something to be said for human curation when it comes to discoverability. It's a little jarring at first, especially if you tap the listen button and stumble upon something you don't like, or wouldn't choose to listen to.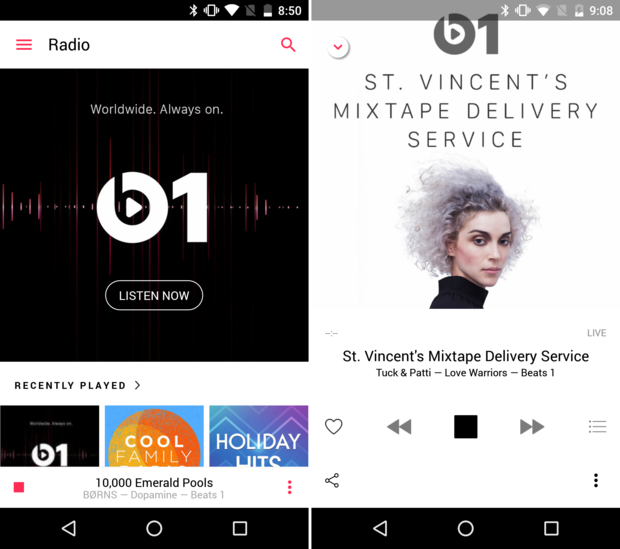 Beats 1 is Apple Music's exclusive live radio station, offering big exclusives and artist-hosted shows.
Stick it out! Or try again later. Seriously, there's a lot of interesting stuff to discover on Beats 1, and the exclusives are a big part of it. You'll find radio shows hosted by artists ranging from Elton John to St. Vincent and Dr. Dre, all of which are archived if you miss them. Ex-BBC DJ extraordinaire Zane Lowe is the face of Beats 1, and he always seems to have beloved artists in the booth for his blocks—like Taylor Swift, Eminem, and Weezer.