Apple and app streaming: Unlikely, but never say never
Strategic reasons are lacking for Apple to mimic Google's experiment with app streaming, but Cupertino may be pushed to follow suit.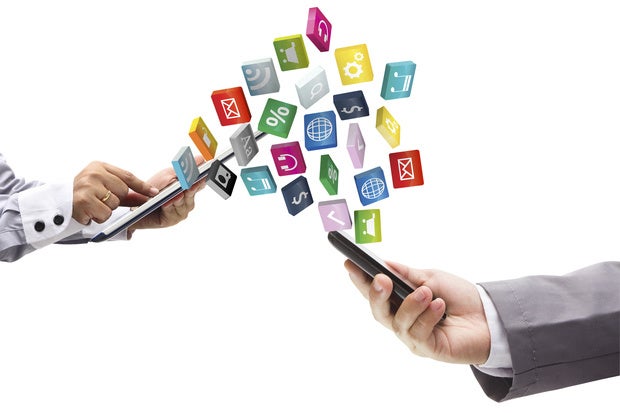 Apple is unlikely to follow Google into app streaming unless the model gains significant traction with consumers, forcing its hand, analysts said on Monday.
"It's clear why Google is doing this," said Jan Dawson, principal analyst at Jackdaw Research, in an interview. "One reason why it's investing so heavily in app indexing, and now streaming, is that it reasserts the dominance of the Web and search. But that doesn't apply to Apple. Having said that, when someone goes first, then Apple may follow suit. And Apple's not against being later to market rather than first."
Dawson was referring to Google's announcement last week of streaming a small number of apps from search results pages. When users search using the Google app on recent editions of Android, they may see links to content available only in mobile apps like those from Hotel Tonight, The Weather Channel and Chimani. If the app is not already installed on the device, users can stream the app -- Google runs the app in a virtualized environment on its servers, pushing the results to users with a strong Wi-Fi connection -- to get the content in the app's user interface (UI).
Another step in Google's two-year project of indexing in-app content -- and as Dawson noted, part of the Mountain View, Calif. company's long-range attempt to keep people on the Web, where search can be monetized -- the streaming model has been widely seen as having the potential to upend how apps are delivered.
Where currently it's necessary to install an app to get to its content, even for a one-off look, streaming would surface content through search, then stream the app and its content to a device temporarily. It's similar to the difference between downloading a track or album from, say, iTunes, and streaming the same music through an on-demand service like Spotify or Apple Music.
Some have forecast that, assuming app streaming takes off, Google could lower the walls that now not only separate the at-large Web and the various app ecosystems, but also barriers that blockade each ecosystem from its rivals, giving users access to apps they never have installed, and probably never would.
What's to prevent Google from streaming iOS apps, for example, some have asked.
"If Google is already indexing both iOS and Android apps, and can stream apps (at scale) from virtual machines running in their cloud, what stops them from streaming iOS apps to Android users (or vice versa)?" wondered Sameer Singh, an analyst whose musings appear on Tech-Thoughts, in a piece published Thursday.