An iPhone without a headphone jack? Sounds good to me
Why replacing the 3.5-inch headphone jack with Lightning isn't as crazy as it might seem.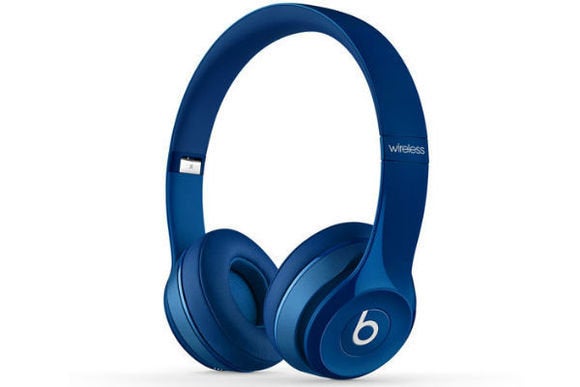 The first Beats headphones after Apple's acquisition: Solo 2, which combines wired and wireless connectivity.
Besides, Apple's not about to add a second Lightning port to the iPhone, so the removable of the 3.5-inch audio jack creates a problem MacBook users will be familiar with: With a single port responsible for everything, you won't be able to use your wired headphones and charge your phone at the same time. Apple may indeed be working on a breakthrough in wireless charging for the next iPhone, but let's face it, wired headphone wearers will probably get short shrift here, forced to buy a clunky adapter or juggle between charging and listening.
Made for iPhone
Whether we're talking about wired or wireless, however, Apple is in a unique position of strength when it comes to headphones. It's not just that it makes the most popular smartphone in the universe—it also happens to own one of the most popular headphone companies. And I suspect Apple is hard at work on the next generation of Beats' Solo and PowerBeats lines to help make the transition that much smoother.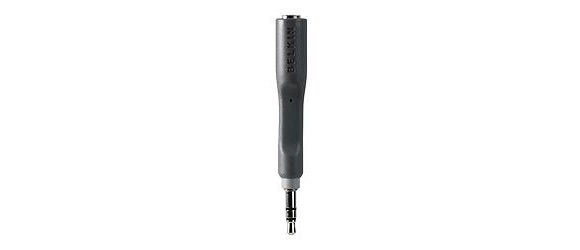 Remember needing an adapter to fit normal third-party headphones into the original iPhone's recessed jack? Your standard headphones could get a Lightning dongle to aid you through the transition. Credit: Belkin
The Lightning earbuds that Apple includes will be good enough for a lot of people, but it could also have a whole line of Beats headphones ready for all those millions of launch-day sales. There's any number of ways it could entice buyers—bundles, BTO, Apple Music discounts, even trade-ins—and since Apple Stores already offer a financing plan with the iPhone Upgrade Program, it would practically be an impulse buy; a $200 pair of Bluetooth headphones would cost less than $10 a month spread out over two years.
I wouldn't be surprised if this one of the reasons it bought Beats in the first place. Removing a port that's been standard on every mobile audio device for the past three decades is not a decision Apple is going to take lightly, and it's undoubtedly one Tim Cook and Jony Ive have been ruminating on for some time. A line of Beats headphones made exclusively for the iPhone, with matching colors and an Apple Pencil-style quick-charging port, would all but eliminate the type of growing pains the iMac experienced all those years ago.
Take the lead
No matter when the iPhone loses the headphone jack, it's going to cause an uproar. Any time Apple chooses to dump an old piece of tech, whether it's the optical drive or the 30-pin connector, people are invariably left with outdated equipment, but when you start messing with people's music, it gets personal. Just ask Jim Dalrymple about Apple Music.
Previous Page 1 2 3 4 Next Page