Alphabet looks to take on the iPhone with a Google-branded smartphone
When Steve Jobs introduced the iPhone back in 2007, he boldly proclaimed that the device was a leapfrog product that would take competitors five years to catch up to. As it turns out, Jobs was right.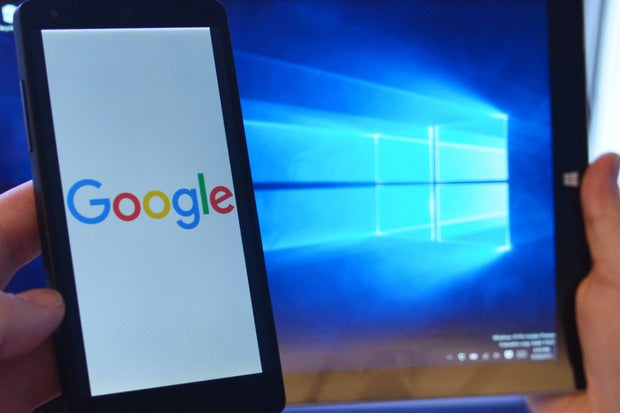 With the release of the iPhone, many in the smarpthone market realized they had to completely rethink the way they envisioned the smartphone experience. Specifically, Google (now Alphabet) completely retooled its Android mobile OS and, as Jobs predicted, Android began to give iOS a run for its money right around the 2012-2013 timeframe.
While the iPhone's chief competition these days comes from third-party manufacturers that make use of Android (Samsung, LG, HTC etc.), a recent report relays that Alphabet plans to take on the iPhone directly with a Google branded phone of its own.
According to a report in The Telegraph, Google has already engaged in discussions with various mobile operators in order to pave the way for a smartphone release by the end of the year. While we've seen Google partner with various hardware companies for flagship Nexus devices, the new Google smartphone will reportedly be an exclusively Google affair.
The new device, which will be released by the end of the year, according to a senior source, will see Google take more control over design, manufacturing and software.

...

Its own phone would allow Google to control the software, securing the future of services such as the Google search engine and Google Play app store that run on it.
If this rumor pans out, it will be incredibly interesting to see how Google's many hardware partners take the news. After all, it's one thing for Samsung to compete with LG. It's an entirely different matter for Samsung to pay Google for Android licensing rights and then compete with Google itself.
Source: NetworkWorld