Adobe Max 2015: Connected creative canvas expands with two new mobile apps
Artists are increasingly turning to smartphones and tablets for larger portions of the creative workflow.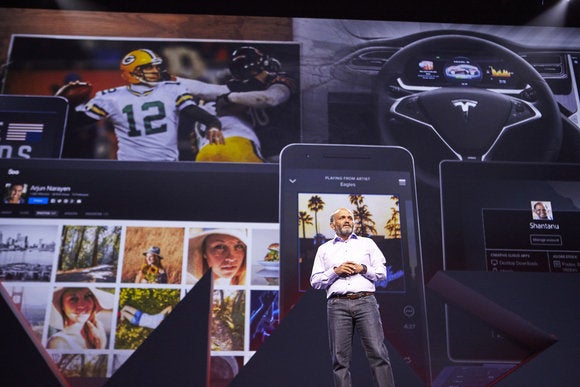 Adobe Chief Executive Officer Shantanu Narayen kicks off Max 2015 with a rousing keynote address on October 5.
Artists are increasingly turning to smartphones and tablets for larger portions of the creative workflow. Aside from the obvious benefit of being able to work from almost anywhere, mobile devices also allow the freedom to work untethered in a more hands-on way.
Spearheading this rapid shift toward mobile is Adobe, whose annual Max event was held earlier this month in Los Angeles. Billed as "the world's leading creativity conference," nearly 7000 attendees arrived ready to hone their skills, listen to inspiring talk from working professionals, and get a sneak peek at where all this new-fangled technology might be heading in the future.

Visionary film director Baz Luhrmann was among the keynote speakers at Adobe Max 2015 earlier this month.
This year's guest lineup included Moulin Rouge director Baz Luhrmann, "Humans of New York" founder and photographer Brandon Stanton, illustrator and writer Maira Kalman, and artist, designer, and author Elle Luna. Originally streamed live online, these stimulating discussions are also available to view on-demand from Adobe's website.
The fix is in
The most exciting product news out of Max this year is Adobe Photoshop Fix, a new iOS image editing app that takes full advantage of the company's now-legendary restoration and retouching technology. Photoshop Fix replaces the long-neglected Photoshop Touch, Adobe's initial foray into mobile first released for iPad in 2012.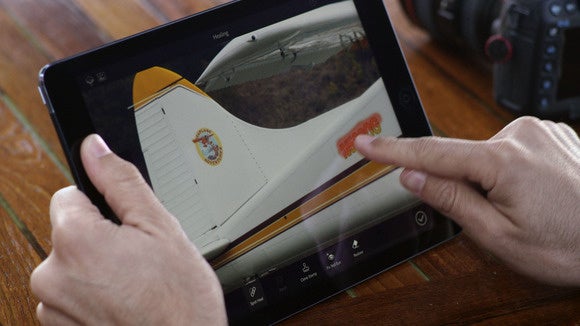 Adobe Photoshop Fix brings the legendary restoration and retouching technology from the desktop to mobile devices.
Using Photoshop Fix, mobile users can apply powerful tools such as Liquify, Healing Brush, Smooth, and Lighten or Darken as well as essential color enhancements, paint effects, defocus, and other adjustments such as vignettes, saturation, contrast, and exposure.
As a smaller part of the connected Creative Cloud landscape, Photoshop Fix can also send processed images to Adobe's companion Photoshop Mix app, where users can cut out and combine elements from a variety of different sources. The latest Photoshop Mix 2.0 update also adds the ability to combine three or more layers with sophisticated blending controls over each (Mix was previously limited to just two layers).
It's four apps in one
Adobe's other new mobile offering this month is Capture CC, which provides a single, unified home for four of the company's previous apps: Brush CC, Color CC, Hue CC, and Shape CC. Instead of juggling multiple apps, users can now open just one, then select which of the four design asset types they'd like to create.