Adobe Capture CC review: Four great design asset apps rolled into one
Adobe Capture CC unifies four disparate apps into one, retaining all of the previous functionality offered by each.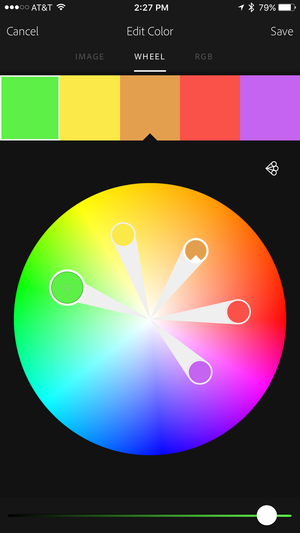 Whether it's a color theme, shape, brush, or look, Adobe Capture CC can make changes to design assets on the fly.
Nearly everywhere
While similar in concept, assets created with Capture CC aren't available in every Creative Cloud application. Colors and Shapes offer the most flexibility, and can be used with After Effects CC, Illustrator CC, InDesign CC, Photoshop CC, or Premiere Pro CC on the desktop, as well as Comp CC, Illustrator Draw, and Photoshop Sketch on mobile devices.
By comparison, Brushes and Looks are restricted to only where they make sense: Illustrator CC, Photoshop CC, and Photoshop Sketch for Brushes, or After Effects CC, Premiere Clip, and Premiere Pro CC for video-specific Looks. That last mode doesn't offer much for traditional designers, but as someone who frequently hops between image editing, design layout, and video projects, I appreciate the convenience of having them all in one place.
Having used the individual apps since the Kuler days, I did find that color themes created with the original version weren't being properly synced to the new app. After a bit of trial and error, I discovered signing into color.adobe.com from a web browser offered to merge older swatches into an existing library, where they now happily reside alongside more recent themes.
There's also a bug when using third-party keyboards like SwiftKey while attempting to rename assets on the landscape-only iPad version, which causes the text field to be mostly obscured; switching back to the stock keyboard works in a pinch. Thumbnails for Adobe Shape CC assets also initially displayed as black rectangles, despite working correctly; this issue eventually cleared up on my iPhone 6s Plus, but not on an iPad Air.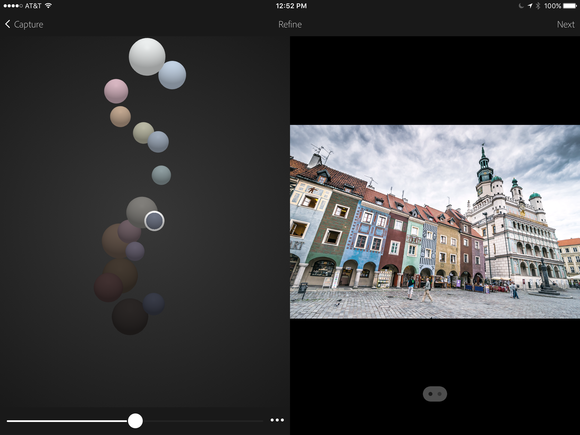 Grab a look from anywhere, and Adobe Capture CC can turn it into a filter for Premiere Pro CC, Premiere Clip, or After Effects CC video creations.
Bottom line
Adobe Capture CC is a welcome consolidation of four excellent mobile apps that make it easy to grab creative inspiration and design assets no matter where you happen to be at the time and sync them between all of your connected devices.