Acer's Liquid Jade Primo just became the new flagship Windows Phone
Being able to pick and choose between premium Windows phones has been a long time coming.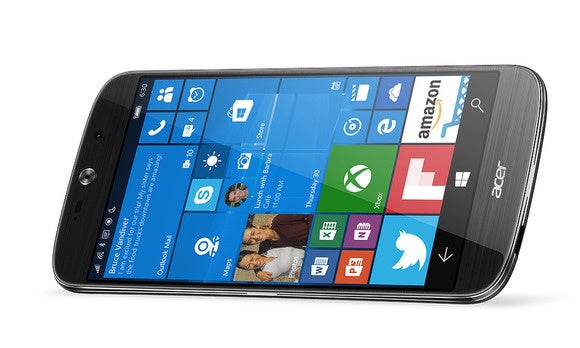 Credit: Acer
When Microsoft began shipping its Lumia 950 and Lumia 950XL last year, Windows Phone fans finally had the flagship phone they craved. But overseas buyers will actually be able to choose between premium phones, as Acer has formally announced the Liquid Jade Primo phone for Europe and "other regions".
In September, Acer took the wraps off what it then called the "Jade Primo," revealing the new "PC phone" at a press conference at the IFA show in Berlin. At the time, Acer executives wouldn't say whether or not the phone would ship to the United States—and it still won't.
According to Acer, the Liquid Jade Primo will cost 569 euro ($618) when it begins shipping to Europe and the Middle East in February. It "will be gradually rolled out to other regions," Acer added, without specifying what those regions will actually be. Acer also indicated that the price of the phone would vary by region.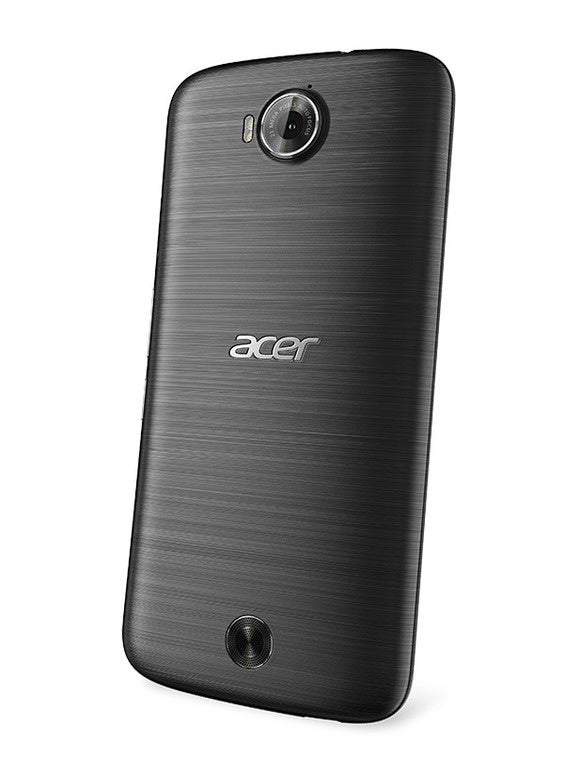 The back of the Acer Liquid Jade Primo. Credit: Acer
Right between the Lumia 950 and 950XL
Acer said in September that the phone would include a 5.5-inch super AMOLED display on the front, alongside a pair of impressive cameras: 21 megapixels, with dual flashes on the back; with a front-facing 8MP camera as well. Inside, Acer said then, will be a Qualcomm Snapdragon 808 chip.
Acer now adds that the Liquid Jade Primo will include 3 GB of RAM as well as 32 GB of internal storage, and that the display is "Full HD," or 1080p, and backed by a 2.5D Corning Gorilla Glass screen. (Acer didn't mention an SD card option or removeable battery.) The phone will connect via LTE Category 6 as well as 802.11ac MIMO Wi-Fi. The rear-facing f/2.2 camera will be capable of 4K video recording, while the front-facing f/2.2 wide angle camera can record up to 1080p.
That display size puts the Liquid Jade Primo squarely in the middle of Microsoft's own flagships, the $549 5.2-inch Lumia 950 and the $649 5.7-inch Lumia 950XL. Like the Liquid Jade Primo, the Lumia 950 includes a Qualcomm Snapdragon 808, while the the XL uses a Snapdragon 810. Both of Microsoft's phones, however, boast a 2,560 x 1,440 (quad HD) display.
Acer also made clear that the new phone will work with the Display Dock that allows Microsoft's two new Lumia phones to be connected to an external display and resize their output accordingly, also known as Continuum. They will be charged and connect to the Display Dock via a USB-C connector.