Acer Predator 17 review: One gimmicky fan can't make up for aging hardware
The ejectable fan does capture the imagination, though.
As far as overwrought laptop gimmicks go, the Acer Predator 17 has one of the more ridiculous ones I've seen. Get this: With the push of a button, you can eject the Predator 17's increasingly-retro optical drive, then throw it in the trash and replace it with an extra fan. After all, you can never be too cool.
But does it work? I put the Predator 17 through our battery of tests to see how much of a difference one little fan could possibly make.
The design
Before we get into the Little Fan That Could, let's talk aesthetics. The Predator 17 is about as obvious a gaming laptop as you see these days. Big. Boxy. Black and red. This behemoth is the likes of which I'd expect to see out of Origin instead of Acer. And it's emblazoned with the Transformers-esque Predator logo on the rear, to boot.
That said, the Predator looks pretty good, even if it's not my taste. The red detailing over the fan grills is eye-catching but (sort of) tactful, like a sports car straddling the line between "I want that" and "I hate that." It plays to a certain crowd.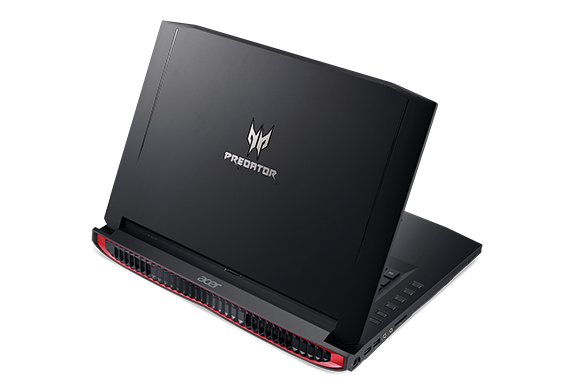 The screen in our review model is a pedestrian 1920x1080 IPS display, in an era when most laptop manufacturers are pushing 4K UHD displays. I don't mind personally, as the 980M inside can't play most games at that resolution anyway, but be aware you'll need to pony up quite a bit more cash to get a 4K version of the Predator 17—with little benefit.
As for the display itself: Color reproduction suffers even 20 or 30 degrees off-axis, which is dismal. It shouldn't matter much—it's a laptop, so presumably you're facing toward the Predator 17 at all times and the screen will look fine—but given the price, I'd expect better.
Usually I don't talk about power buttons, but the Predator 17's massive red triangle is so absurd that it calls attention to itself. I half-expected the Predator 17 to launch into orbit every time I turned it on. Which, given the noise the fans make, isn't that far from the truth (more on that later).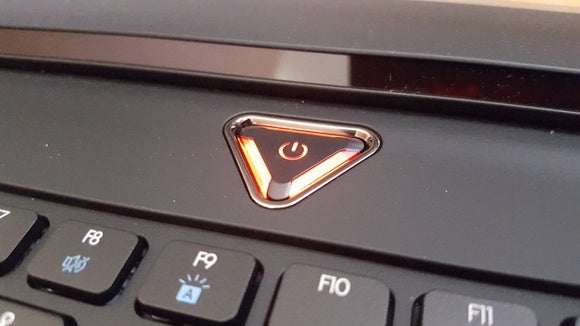 Of all things, it's the keyboard that wins the most accolades here. This is just about the finest laptop keyboard I've ever used, with an incredible amount of key travel and a satisfying click on every stroke. While it's not quite a desktop mechanical keyboard, it's about as close as you'll find outside of the MSI GT80 Titan.
Less impressive is the laptop's two-zone backlighting. Barring full-RGB (a feature that's just now making its way to laptops), I would've preferred a single color. The red/blue contrast looks cheesy.