About-face: Spurred by Apple, Swiss warm to smartwatches
The Apple Watch turned venerable watchmakers on to the potential of wearable computers.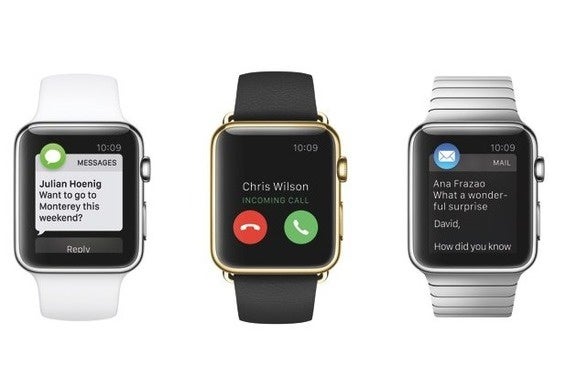 In Switzerland, "smartwatch" is no longer a dirty word.
The wearable computers have been gaining respect this week at Baselworld, the annual showcase for the Swiss watch industry, only a year after they were 'machina non grata.'
In 2014, there were few smartwatches to be seen at the show. But TAG Heuer has become one of the latest Swiss watchmakers to embrace the idea, joining industry giant Swatch.
The sea change means connected timepieces, at least at the high end, will now be more about design, craftsmanship and luxury, instead of just functionality.
Swiss executives still express caution over smartwatches, especially due to the bother of having to recharge them daily, and because of their brief shelf life -- part of the disposable nature of consumer electronics.
"They have the name of smartwatches, and OK they're smart, but all the Swiss watches are smart," sniffed Swatch's Francois Thiébaud, president of the Baselworld Swiss Exhibitors Committee, at an opening press conference. He went on to relate how he recently bought a Sony smartwatch only to discover it wouldn't work properly because he doesn't have an Android smartphone.
His comments reflect the old guard of Swiss watchmaking, but it's an attitude that's rapidly changing.
"We want to build long-lasting products, but with the advantage of connected features as well," Ronnie Bernheim of manufacturer Mondaine Watch said.
Mondaine's Helvetica 1 smartwatch has a simple, round, white face just like those of its analog predecessors that are based on a Swiss railway clock design. But it also has activity and sleep trackers set in a sub-dial at the 6 o'clock position. It's due out in the fall, but pricing has yet to be announced.
Calling it a "connected chronograph," Swiss manufacturer Breitling showed off its B55 Connected, a timepiece for aviators that can link to an iPhone app via Bluetooth. The app can adjust alarms, time zones and other settings while receiving flight chronograph data from the watch. Breitling hasn't given a price yet, but since it's aimed at people who fly planes it probably won't be cheap.
Meanwhile, hybrid offerings known as Horological Smartwatches, from the Swiss makers Frederique Constant and Alpina, combine classic analog faces and hands with an activity and sleep tracker platform called MotionX, which can synchronize with Android and iOS smartphones. The Frederique Constant will start shipping in June, priced from 950 euros (US$1,019), but pricing and availability for the Alpina have yet to be revealed.
Paving the way for Swiss watchmakers is the Apple Watch, which ships in April and will retail from $350 to $17,000 for its most ostentatious incarnation.