A Microsoft Surface Phone sure to come, but unlikely at MWC
'What the heck will Windows 10 be for mobile?' analyst asks.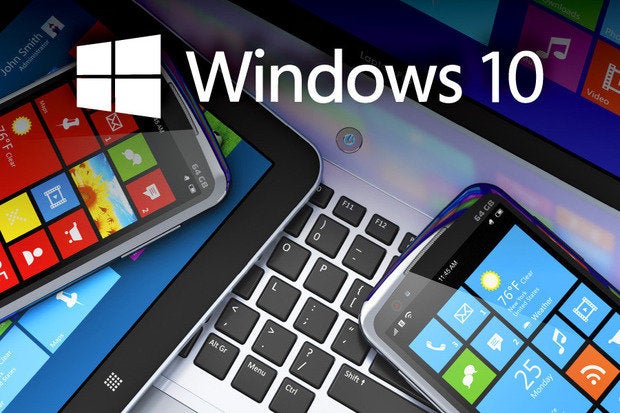 A Microsoft Surface Phone, running Windows 10, is unlikely to be seen at Mobile World Congress in late February, but the phone may be out later this year. Credit: Thinkstock
Microsoft plans to show its latest smartphones at Mobile World Congress in Barcelona in late February, but don't expect much news about the much-rumored, business-oriented Surface Phone.
Analysts widely expect Microsoft will launch a so-called Surface Phone in late 2016 or early 2017. It is generally described by Microsoft observers as being a premium -- even revolutionary -- smartphone running Windows 10 (or later) that will be built by Microsoft's Surface Pro 4 and Surface Book team headed by corporate vice president Panos Panay. The device would support all the familiar Windows apps widely used by businesses, such as Office 365.
"Microsoft has nothing to share on rumored devices in response to your questions about the so-called Surface Phone," a Microsoft spokesperson said via email on Monday. At MWC, Microsoft will show its latest device and products, but will be "showing even more innovation at upcoming Microsoft events."
The spokesperson also said that the so-called Astoria bridge "is not ready yet," referring to an option for developers to be able to port Android apps to the Windows platform. News that Astoria was delayed first surfaced in November, and subsequently some developers had assumed Astoria was dead. There are already bridges available now for web and iOS, and soon for Win32 apps.
Microsoft's coy response about the Surface Phone surprised some analysts who follow Microsoft closely.
"I am expecting the Surface Phone by the end of this year or the beginning of next year," said Patrick Moorhead, an analyst at Moor Insights & Strategy. "Microsoft won't launch anything until it's truly breakthrough." In the meantime, Microsoft will continue making phones like the Lumia 950 and Lumia 950 XL that launched last fall and were not considered premium-quality phones, he said.
Jack Narcotta, an analyst at market research firm TBRI, said while the Surface Phone has not been officially confirmed, it makes sense for Microsoft to build it, even if the Windows Phone OS is only about 2% of the global smartphone market today.
Narcotta and other analysts say a future Surface Phone could serve the needs of business users much in the same vein that the BlackBerry has. "Windows Phone as a BlackBerry killer or as the new work-issued mobile device — that's where things get interesting for Microsoft," he said.
"I don't expect to hear about a Surface Phone at MWC, but the case is getting stronger for it as Microsoft hones its manufacturing chops with the Surface Book and Pro 4," Narcotta said. The allure of a Surface Phone would be "how Windows 10 as a mobile platform is a much better friend to IT, since Windows is a known quantity, you can secure it using many if not all the same tools you currently use, you don't have to work about user profiles or information management since Active Directory and other tools take care of that," he said.