A look at all the SE models that have come before
The rumored iPhone SE would join a distinguished lineup of special edition Apple products.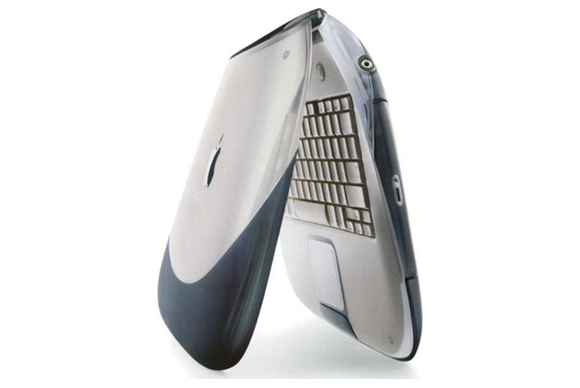 Apple gave the iBook the SE treatment, too. Available exclusively in Graphite, the special-edition version of Apple's consumer notebook added more than a cool color. For an extra $200 you got double the memory and hard drive, and a 366MHz PowerPC G3 processor. Later in the year at the Paris expo, Apple updated the iBook SE with a 466MHz PowerPC G3 processor and "the number one requested feature for the iBook special edition," a 6x DVD-ROM drive.
iPod U2 Special Edition
Apple's poorly conceived promotion to forcibly deliver a U2 album to every one of its customers wasn't the first time it teamed up with the Irish rockers. Unveiled alongside iPod Photo as the One More Thing announcement at the 2004 music event, the iPod U2 Special Edition was, according to Steve Jobs, "the only special edition iPod in the known universe."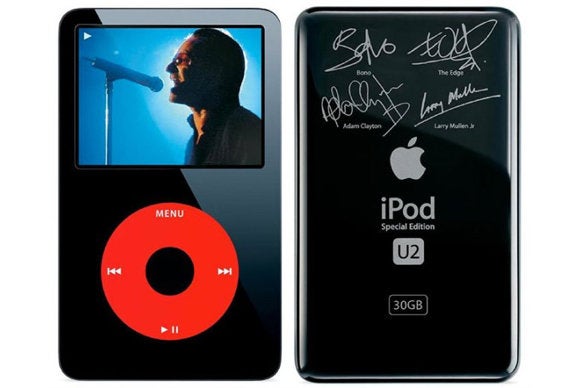 And you didn't need to be a U2 fan to want one. The first iPod that wasn't enclosed in white, the special edition music player is still the most recognizable model ever made, with a black body surrounding a red clickwheel. The back was chrome like the other models, but above the Apple symbol were four engraved signatures from Bono, the Edge, Adam Clayton, and Larry Mullen Jr. Also included in the $349 price tag was a coupon for $50 off the Complete U2 digital box set, something Apple probably won't be including with iPhone 5se.
iPod shuffle stainless steel
The last special edition product from Apple (not counting all those Product Red bands and cases) was also its smallest. The iPod shuffle was already impossibly small and light, but with the third-generation unveiled in March 2009, Apple dramatically changed its littlest music player. Not only did it substantially reduce the size, it also removed virtually every button and filtered its family of colors down to just silver and black.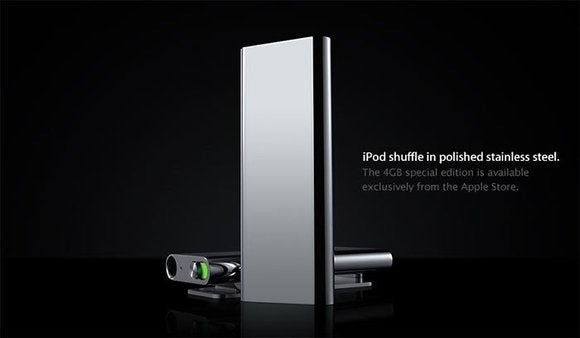 Six months later at its annual fall music event, Apple brought back the blue, green and pink hues everyone loved and unveiled the most luxurious shuffle ever made: a 4GB special edition polished stainless steel model available exclusively through the Apple Store. At $99, it commanded a 25 percent premium over the silver, black, pink, blue and green aluminum models, but it was a small price to pay for such elegance.