7 must-have mobile apps and devices from 2015
CIO.com reviewer James A. Martin spotlights his favorite mobile apps and new gadgets from 2015, including software that helps you 'caffeinate' quickly and a tablet that lets nocturnal readers get a better night's sleep.
The iPad Pro is great for getting work done, too. However, a few notable limitations prevent me from selling my MacBook Air and going all-in on the iPad Pro. You can't, for example, simultaneously have multiple Word files open, or reliably input text and images into some online content management systems.
Apple Watch Activity app promotes healthier lifestyle
As soon as Apple listed its first smartwatch for sale, I preordered my Apple Watch, thinking I'd love all the information it brought to my wrist. Eights months later, yes, the notifications, stock quotes, and weather forecasts are still useful.
What I really love, however, is the Activity app, which motivates me to burn at least 500 calories each day (which you really have to work to achieve); stand up once every hour for at least 12 hours (sitting is the new smoking, as they say); and walk at a brisk pace for at least 30 minutes.
All this information might drive some people nuts, but it pushes me to be more active, and for that alone, Apple Watch is easily one of the best tech investments I made in 2015.
Take notes to the next level with Notability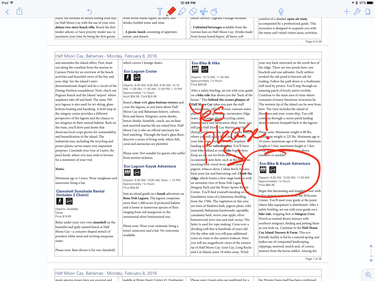 I recently discovered Notability ($6), while testing apps that let you use the Apple Pencil on an iPad Pro to mark up documents. Now I use the note-taking and annotation app all the time. For example, I've been importing Web pages and PDFs related to a trip I'm planning with a friend into Notability. Then I use Apple Pencil to circle and highlight information that I want my friend to see. When I'm done, I can share the marked-up documents in multiple ways, or save them to the cloud using Dropbox or Evernote. Unfortunately, Notability is only available for iOS.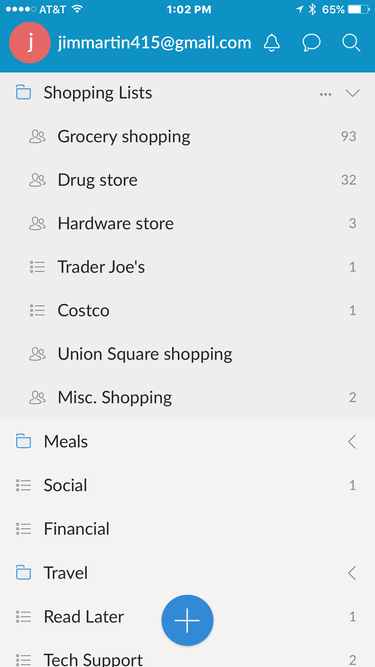 Wunderlist on all of your various devices
I'm a bit obsessed with organization, and I use Wunderlist every day for both work and personal reasons. I keep a running list of blog post topics and article ideas; daily work to-do lists; separate shopping lists for grocery stores, drug stores, and hardware stores; and packing lists for trips. You name it, I made a list out of it.
Wunderlist is particularly valuable, because the app is available on so many platforms and in multiple app stores, including Windows PCs, Macs, Chromebooks, iOS, Android, Amazon Appstore, Windows Phone, and the Web. Unlike some other to-do apps, Wunderlist's free version is extremely useful, and most people won't have to upgrade to the $5-a-month version.