5 things to consider before you buy a new MacBook
The stylish little laptop has upgraded hardware, but some caveats apply.
Is the faster chip worth the money? I'd say yes, especially if you're thinking long term. I always spring for the highest-end processor when possible. You'll thank yourself a few years from now.
It's also important to note that storage options are limited to each respective low- and high-end MacBook model. Although you can upgrade the processor on either one, the low-end MacBook always ships with 256GB of storage, and the high-end MacBook always ships with 512GB of storage. If you know you need 512GB of storage, your decision is largely made.
Do you like Dongles?
Remember when the iMac only had USB ports and everyone lost their shit? Remember when the MacBook Air came out with no optical drive and critics blasted Apple for jumping the shark? The MacBook is that type of product, even in its second iteration. While it has the wireless support you would expect (like Bluetooth 4.0 and every major modern-day Wi-Fi standard), one day we'll likely look back at it as the first of its kind. But the fact that the MacBook still only has one USB-Type C port on the left and a headphone jack on the right may limit its appeal to a specific set of people.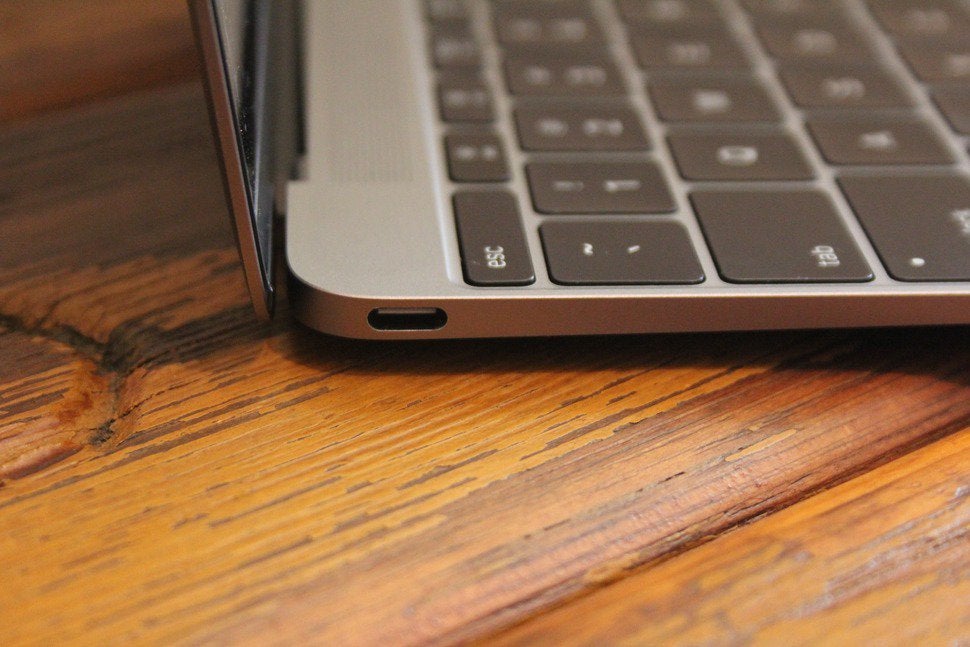 Credit: Jason Snell
Plain and simple: If you use numerous ports on a laptop, you're going to either need another computer with built-in ports or a USB-C dongle/dock. That's not ideal, since it means something else to carry with you when you travel. And while Apple did update other internal bits of hardware, the USB-C port is still Gen. 1, which means its bandwidth is limited to 5Gbps. For most users that may not matter, but you should know that going in.
Final comparison
The MacBook has a lot going for it: It runs the full version of OS X (with access to the accompanying library of software available for Macs) and comes in an amazingly tight and light package. It's got a full-size keyboard, modern hardware and a crisp 12-in. Retina display. But it's not the only option available for Mac users. If the lack of ports or limited processing horsepower are issues, Apple, of course, will be more than happy to sell you a 13-in. or 15-in. MacBook Pro or even a MacBook Air.
Otherwise, if you're seeking ultimate portability, the MacBook deserves a look.
Previous Page 1 2 3