5 things to consider before you buy a new MacBook
The stylish little laptop has upgraded hardware, but some caveats apply.
Apple's newly updated MacBook line packs a lot punch in an ultra-thin (and ultra-sexy) case, making it a good choice for people who need the lightest laptop available but prefer a Mac with OS X to an iPad with iOS.
That said, the MacBook's form necessarily dictates some of its function. And with prices that start at $1,299, it overlaps with Apple's MacBook Air and MacBook Pro line-ups -- making it even more important to choose wisely when spending your money. For would-be buyers drawn to the small size and high-end looks, but concerned about whether the 2016 MacBook (vendor price) is a long-term keeper, here are five things to keep in mind.
If you're a road warrior...
The biggest pro still going for the MacBook line (Apple tech specs) is its overall construction and build quality. The full-size, edge-to-edge keyboard (with large, backlit keys) minimizes any issues with typing on a small laptop; the 2304x1440-pixel 12-in. Retina display (packed with 3 million pixels) is simply gorgeous; and the large, pressure-sensitive, multitouch trackpad delivers haptic feedback when you're using it. The combo of all three features smacks of high quality, as you'd expect from an Apple device. (It would have been nice if Apple had updated the 480p front-facing camera. Maybe next year.)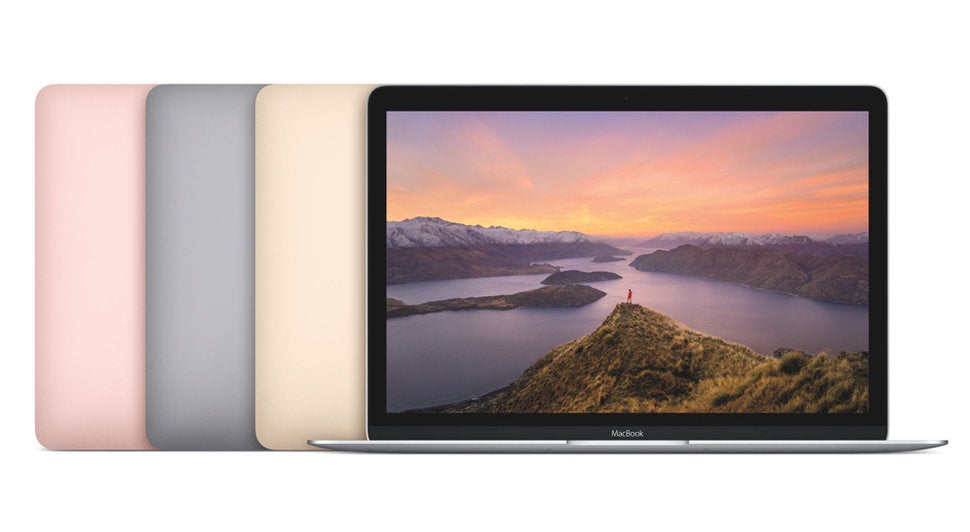 Credit: Apple
In addition to silver, space gray and gold colors offered when the MacBook was unveiled last year, this year's model has a rose gold option. I wouldn't buy one in that color personally, but rose gold seems to do well elsewhere in the world. (I personally love the space gray.) More important than a new color are the updated internals based around Intel's Skylake Core m-Series processors and system architecture. The changes boost overall speed by between 15% and 25%, according to most benchmarks. For day to day use, you won't notice much difference compared to last year's MacBooks, but more speed is always welcome.
Most importantly for travelers, the MacBook is just 14mm thick when closed, weighs in at just two pounds, offers up-to-date Wi-Fi options like 802.11ac for maximum throughput, and runs a very responsive OS X. This Mac is a road warrior's dream. It's small enough that you may forget it's in your carrying case or backpack, yet powerful enough to breeze through general tasks like word processing, web browsing and email without any noticeable stalls. And with 10 hours of battery life, it can last through most workdays without needing to be plugged in.

The MacBook's keyboard stretches from edge to edge. Credit: Michael deAgonia