5 things I noticed in my first hours with the iPad Pro
Our iPad Pro was delivered yesterday morning, and while we're still working on the review, a few things became immediately clear.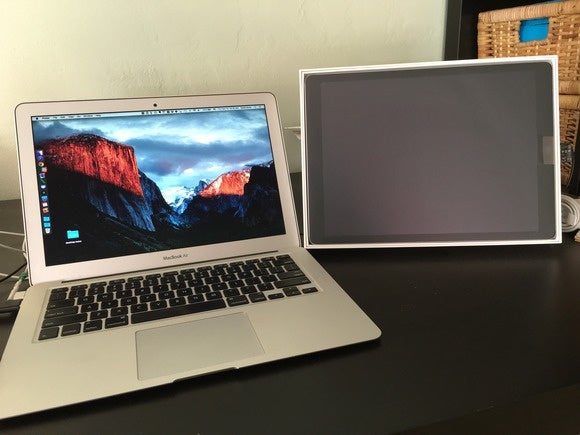 The iPad Pro makes my 13-inch MacBook Air look almost small. But will it deliver as much productivity? I can't wait to find out. Credit: Susie Ochs
The iPad Pro is still an iPad all the way, whether I've got it propped up on my desk with a Bluetooth keyboard paired, or I'm sitting back with it on the couch, tapping out this article on the software keyboard. Aside from keyboard support, which every iPad has, it isn't trying to be one machine on my desk and another on my lap. It's an iPad through and through—just a really big, really fast iPad that might fix the pain points I had with working from a tablet…or might not.
What do you want to know about the iPad Pro as I put it through its paces? Let me know in the comments, and look for the full review coming soon.
Previous Page 1 2 3 4