5 reasons Allo and Duo make Hangouts and Messenger obsolete
Google is about to have far more communications apps than it needs.
Instead of typing with caps lock on to demonstrate your anger or excitement, Allo will allow you to adjust a single message's font size before sending it. You can go smaller to whisper, or bigger to SHOUT a message.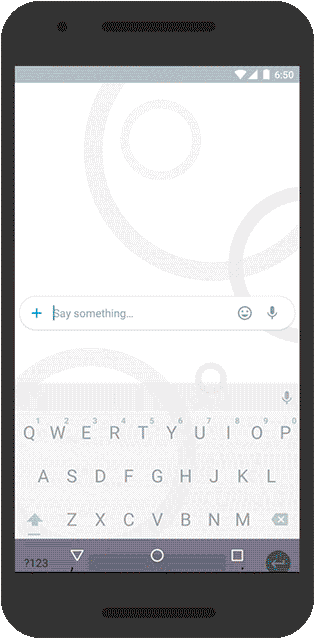 Allo lets you write on images, use stickers, and scale text to whisper or shout.
The slider is hidden under the send button, using a simple tap-and-hold to bring it up. Slide up to increase font size, slide down to decrease. Now you don't need to use all caps! (But we know you will.)
Incognito mode
Allo will bring Chrome's Icognito feature to chat. When activated, Allow will use end-to-end encryption to secure messages between the participants. Notifications for Incognito conversations will lack any identifying information, such a message preview and the sender's name.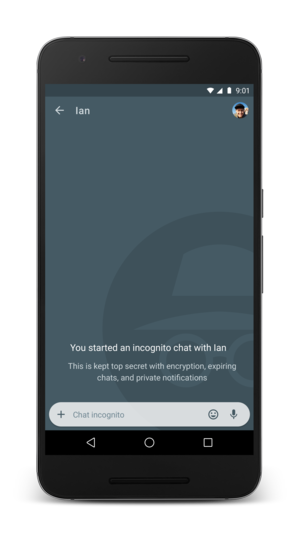 End-to-end ecryption and dissappearing messages are featured in Incognito mode.
Once you close out a conversation, the chat history vanishes. Google even briefly mentioned expiring messages during Wednesday's keynote.
Duo does video calls differently
Duo is Google's new dedicated app for video calling for iOS and Android users alike.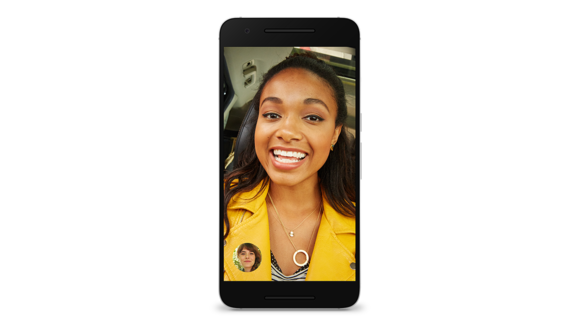 Duo shows you live video of the caller before you decide to pick up.
When a call is first placed, the recipient's phone will show a live feed preview of the person calling, not just a static profile picture. Google claims Duo is optimized to work on networks with limited bandwidth, meaning you should be able to hold video calls regardless of your network connection.
We can make fun of Google for having so many different messaging platforms, but have to applaud them for continuing to try something new. Yes, it's frustrating and annoying. But at least we have shiny new apps to try at the end of the day, right? And someone has to push forth a broadly-supported RCS-based messaging platform, right?
Allo and Duo listings are currently live in the Play Store, but are nothing more than placeholders. You can pre-register to receive an alert when the apps become available this summer.