3 ways Fitbit missed the mark with its new Blaze fitness watch
Fitbit's latest fitness band, Blaze, has a color screen and attractive, interchangeable bands and cases, but the device is missing some key features and would have been much compelling if it had advanced activity tracking features.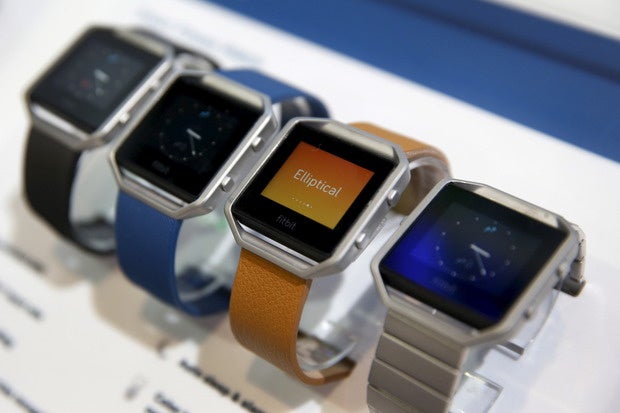 Fitbit Blaze watches are displayed during the 2016 CES trade show in Las Vegas. Credit: REUTERS/Steve Marcus
Quite frankly, I feel blasé about Blaze ($200), Fitbit's just-announced fitness watch. Scratch that: I'm downright disappointed, and I'm not alone. Fitbit's stock price dropped 18 percent the day Blaze was unveiled at CES 2016. William Power, an R.W. Baird analyst, hit the nail on the head:
"Judging from the initial stock reaction, we suspect investors are concerned 1) with the ability to battle Apple and others in smartwatches; and 2) the lack of updates for Charge and Charge HR, the flagship products."
Trying to compete with the Apple Watch simply isn't a good idea for Fitbit, and updates to its existing products would have been more than welcome. (Of course, those updates still may come at a later date.)
To be fair, I haven't actually seen Blaze. Given the company's track record of producing what are, in my opinion, the best dedicated activity trackers on the market, I'm also fairly sure Blaze will be a solid product.
However, Blaze and the other Fitbit devices lack key features that would make them especially awesome. Here are the top three things I wish Blaze, or any other Fitbit device, could do.
1. Detailed Fitbit heart rate data during exercise
My top exercise goal is to spend at least 20 minutes per workout in my cardio heart rate zone. Unfortunately, Fitbit devices, like the vast majority of fitness trackers, don't specify the amount of time I spend in my target zone until after a workout. The current data is helpful, but not helpful enough.
I'd also love the ability to get alerts on my Fitbit wristband when I complete 20 minutes in my cardio zone.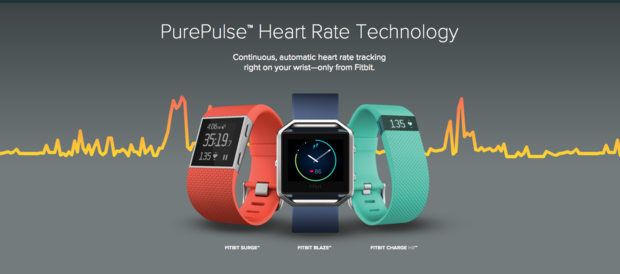 2. Fitbit stand reminders and a move timer
The Apple Watch and some other fitness trackers provide alerts that remind you to stand up after a certain period of inactivity. And standing up is important. In May 2015, The New York Times reported that if people "replaced as little as two minutes of sitting each hour with gentle walking," the risk of premature death could decrease by as much as 33 percent.
Fitbit is a fitness-focused company, and as such, it could not only remind its users to stand up after an hour of sitting but could also start a timer to encourage them to keep moving for two minutes. My electric toothbrush has a built-in two-minute timer; why doesn't my Fitbit?
3. Custom Fitbit workout programs
For the best results, cardio workouts should include interval training. "Research shows that high-intensity interval training — brief bursts of activity followed by short rests or recovery periods of low-intensity activity — often yields greater benefits, in less time, than a conventional, moderately paced workout," according to The Wall Street Journal.