12 essential apps for your brand-new iPhone
Make your new toy even better with these must-have apps.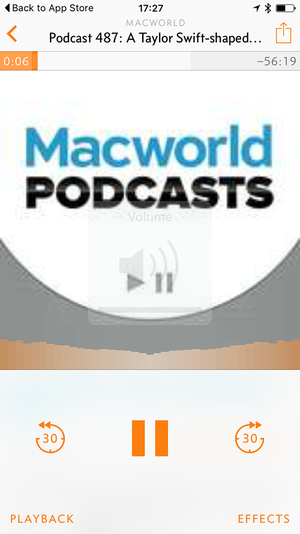 Google Maps
Apple's Maps app has gotten much better since the ropey days of its launch, and it's certainly prettier and more comfortable on iOS than its competitor from Google, but there's one crucial area where it still lags well behind: POIs. Points of interest could be anything from generic gas stations to a mom-and-pop independent craft suppliers in a tiny town in Iowa.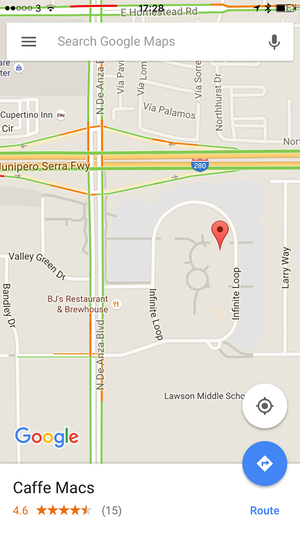 Searching for POIs in Apple Maps is still frustratingly hit-and-miss, but unsurprisingly Google Maps (free) is usually completely reliable—and you get Street View here too so you can even check the business you've found is the one you want. It's sat-nav view is harder to follow, but it's there.
Citymapper
If you're lucky enough to live in a city covered by Citymapper—or, in some ways even better, if you're visiting one of these cities on business or vacation—you want Citymapper (free). Tell it where you want to get to, either from where you are or from a specific starting point, and it will calculate your routes.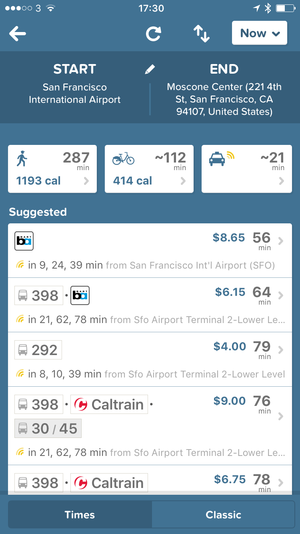 The best bit, though, is that it will present you with options for walking, taking a cab (with estimated cost) and a whole range of public transport alternatives with live departure times, and all in a clear and easy to understand list. Once you've picked one it shows you turn-by-turn directions, including alerting you when you should be getting ready to alight from a bus, say, along its route. Works great with the Apple Watch too.
Fantastical
An app so much better than Apple's equivalent it's downright embarrassing. In part we love Fantastical ($4.99) for how it makes such better use of the screen space to fit more—and more useful—information into the same rectangle, but the real draw for many is its natural language input of events. No more pecking away at different fields and controls; just type in "Meeting with Caitlin next Wed 10am at Society Cafe /w" and the correct appointment will be added to (in this case) your Work calendar.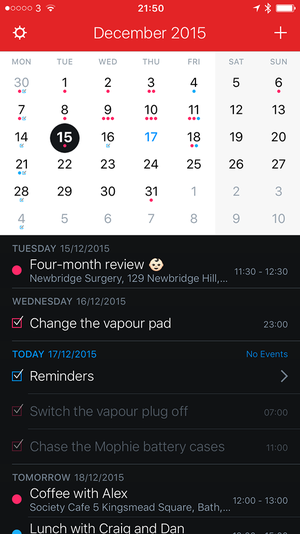 There are handy 3D Touch actions from the Home screen, and it works great with the Apple Watch; indeed, the complication is color-coded so you even know at a glance what calendar upcoming events belong to.
Cheatsheet
We all carry around a weird little mix of information snippets: Wi-Fi passwords, access codes for doors, the correct dimensions of images we prepare for websites, and so on. Stop carrying them around in your head or festooning your Mac with scribbled Post-it notes, and get them into Cheatsheet (free, with in-app purchase) instead. The simple but effective app lets you enter these little chunks of info, assign an icon to make it easier to identify, and then have them all terrifically accessible in a Today widget or on your Watch. What's more, and this is really clever, it can act as a keyboard, making it easy to type these fragments of data into any document or field just by tapping on them. So great.
Previous Page 1 2 3 4 Next Page