12 essential apps for your brand-new iPhone
Make your new toy even better with these must-have apps.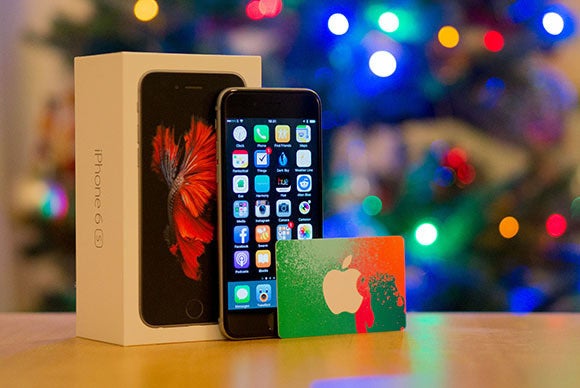 Credit: Christopher Phin
Did Santa bring you a new iPhone? Man, that jolly old elf is solid. Faced with literally more than a million apps and games on the App Store to choose from, however, how can you possibly pick the best things to add to your luscious new slab of technology? Why—coincidentally—by continuing to read this very page!
The apps below are some of the very best that exist for the iPhone and iPod touch, whether that's because they do something better than the built-in apps, really help show of your device's abilities, or are just flat-out awesome.
Sky Guide
This venerable app is still one that can elicit coos of admiration. Sky Guide ($2.99) is a reasonably simple idea—using your iPhone's sensors to allow you to hold it up to the night sky to identify the stars, planets, constellations and more using augmented reality—but the effect is remarkable: You feel like a genie! Once you've identified a heavenly body, tap it to learn more, or search for things you want to find, such as the International Space Station; in this case you'll see where it is, its projected orbit, and when it will appear in the sky.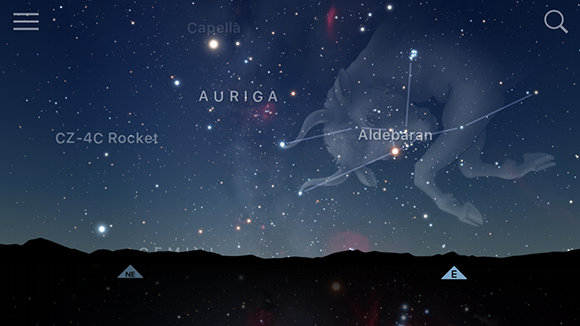 An honorable mention here for Plane Finder ($3.99) too, which is the same basic idea but for identifying planes flying overhead. Knowing precisely where a tube of holidaymakers is headed and on which luxury airline adds a certain piquancy to your jealous and impotent fist-shaking.
Dark Sky
Knowing today's vague weather forecast for your state isn't especially useful to many of us. You want to know: Should you take the dog out now, or is it about to lash with rain? Is it worth making a dash from the car to the shops in this downpour, or is it about to stop? The highly accurate, hyper-local forecasts in Dark Sky ($3.99) make this possible, and you can set customized alerts at different times of day so you know whether to put on your heavy coat, pick up an umbrella or your way out the door, or grab the sunscreen. Plus, it works on the Apple Watch too, and even the small watch-face complication is used smartly to provide a lot of information in a tiny space.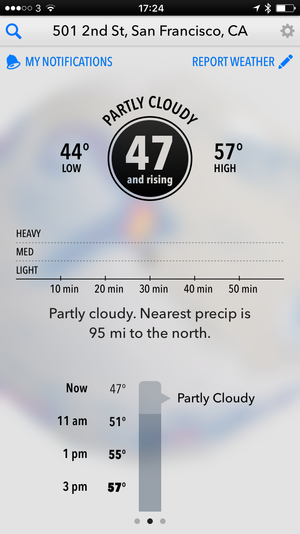 Overcast
No, it's not another weather app, but a podcast player. While Apple's own app will suffice for most podcast dabblers, serious aficionados want to get in on Overcast (free, with optional patronage). It helps you discover and sample new podcasts—in part by helping you hook into what your friends on Twitter are listening to—create smart custom playlists, and do clever things to the playback to help you listen how you like.