10 things to do with your new Mac
Get started down the path towards being a power Mac user. Most of these will cost you absolutely nothing except a bit of time to set up.
You can customize the Dock to your needs: You can add applications, folders and files you need frequently simply by dragging them and dropping them into the Dock. You can remove them by dragging them out until you see the word Remove pop up. The icons in your Dock aren't the apps, documents and folders themselves, just visual representations of them. So don't be scared to remove them or move them around. You can always find them again.
You can tailor your Dock to show you only the apps you care about. Don't use Maps or FaceTime? Drag them out of the Dock to neaten it up a bit. Use Mail more than anything else? Move it over to the left instead.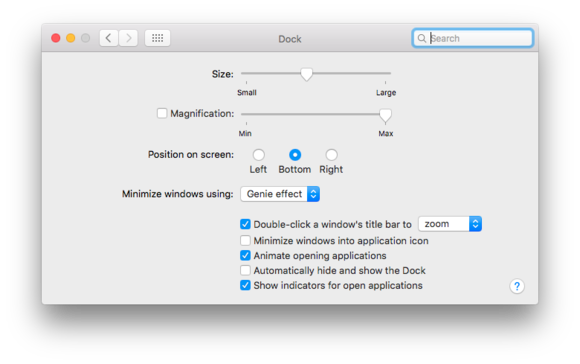 Open System Preferences and click on the Dock icon to change other settings. You can resize the icons that appear in the dock, change the magnification of icons as you pass your cursor over them, and reposition the Dock to the left, bottom or right edges of your screen depending on what you like.
10. Learn keyboard shortcuts
Apple's user interface is set up with straightforward menus such as File and Edit, and most apps expose their major features through those menus as well. Need to print something? Just click on the File menu and select Print.
But you can save yourself so much time by using keyboard shortcuts to do commonly used tasks instead. Instead of clicking on the File menu and selecting Print, for example, you can just hold down the Command key and press P.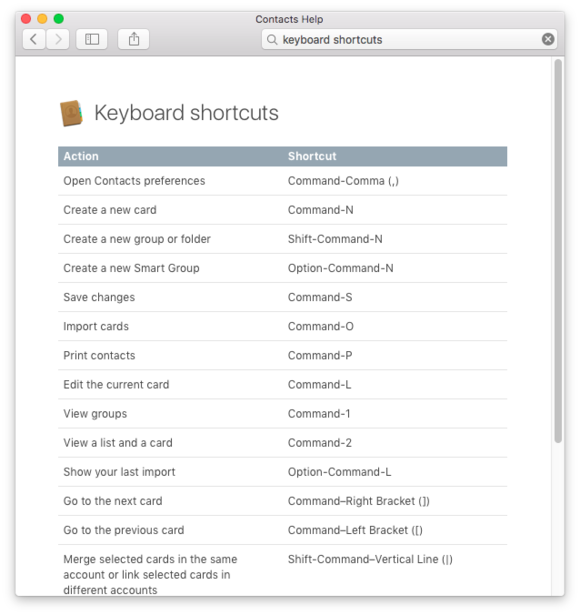 Each app on the Mac has its own shortcuts. Opening Mac Help and searching for "keyboard shortcuts" will yield some references, too.
There are a lot of common keyboard shortcuts—to learn some of the most powerful keyboard shortcuts on your Mac, check out this great primer by Chuck La Tournous.
Hopefully we've given you some useful suggestions to help you get to know your new Mac. The most important thing is not to feel intimidated. Your Mac is meant to be used, and Apple has made it easier than ever to get more out of it. Enjoy your new computer!
Previous Page 1 2 3 4