10 things to do with your new Mac
Get started down the path towards being a power Mac user. Most of these will cost you absolutely nothing except a bit of time to set up.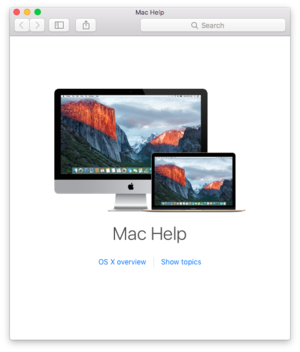 If you've ever wondered why the Mac doesn't come with a thick owner's manual explaining how it works and how all the apps work, wonder no more: That manual is actually built right in to the computer. The Help menu is so obvious that most of us overlook it all together. But we do so at our peril, because it can be a huge help. The Help menu sits right there in the menu bar, and it's contextual: Its contents will change depending on which app is open.
Clicking on the Help menu will bring up a search field, table of contents, lists of shortcuts and other helpful tips and step-by-step instructions, often with visual cues to show you which menus to click on and what menu items to select. Any time you get stuck in an app and don't know what to do next, click on the Help menu to get you out of your jam.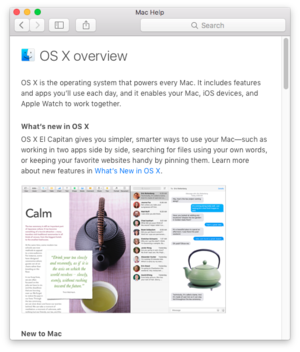 4. Get familiar with the  Menu

The  menu is in the upper left corner of your Mac's screen. Clicking on it gives you instant access to your Mac's system preferences, the Mac App Store, and apps and documents you've recently opened. You can also use the  menu to restart your Mac and shut it down.
If an app misbehaves and stops working, the  menu also sports a special function that's worth knowing: Force Quit. Force quit will make an application exit the Mac's memory, which makes it easier to restart your computer and get back to business.
5. Visit the Mac App Store
Apple set up the Mac App Store as a convenient and safe way to download software for your Mac, all using the same Apple ID and password you use for iTunes and iPhones apps. There are thousands of apps available, including many free ones that won't cost you a dime.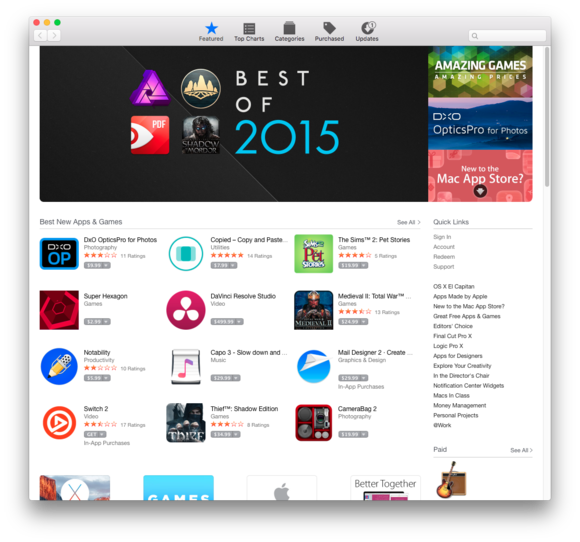 The Mac App Store is much more important than just as a way to download great new apps for your Mac. It's also how Apple distributes essential system software updates for the Mac. These updates often include security improvements. To keep your Mac running in tip-top shape and to keep everything as secure as possible, download updates when you see notifications from the Mac App Store.

Before you make any changes to your Mac, though, it's wise to make sure you have an up-to-date backup, in case something goes wrong, which brings us back to step one above—back up early and often.
Previous Page 1 2 3 4 Next Page