10 features to try first in the public beta of iOS 10
Brave enough to test the iOS 10 public beta for yourself? Here are the features your should check out first.
4. Hide native apps
With iOS 10, you won't ever have to see Stocks on your home screen ever again. Apple's latest release gives you the option to remove native app icons. You're not uninstalling the app, however, just removing the Home screen launcher. Apple has pointed out that a native app's main functionalities (and storage size) remain even if it has been removed from the Home screen, so that the rest of iOS doesn't crash.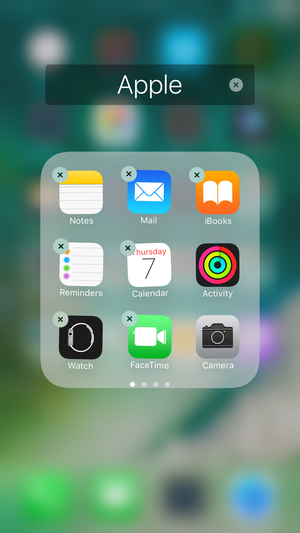 You can now get these apps from the App Store if you want to use them again.
5. Belt out your favorite lyrics
Apple Music has integrated song lyrics, so now you know can karaoke to "Bohemian Rhapsody" without looking away from your iPhone. When listening to a specific song, simply pull up to reveal the lyrics module above the Up Next section. Here you can expand or hide the full lyrics. Unfortunately, Apple has not gotten the rights to display song lyrics from all the music publishers, so we still don't know what Rihanna is singing about in her recent hit, "Work."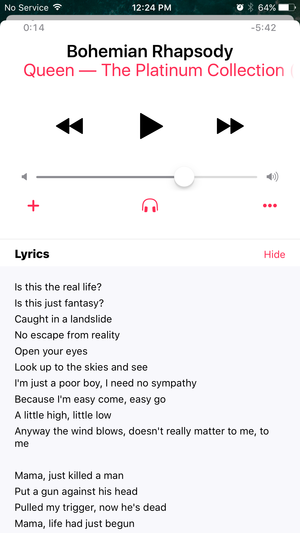 6. Ask Siri to use third-party apps
Siri in iOS 10 has finally been opened to developers, so you can use voice commands to request an Uber or send a message via WhatsApp. Just launch Siri as per usual and make sure you say the third-party app in your command. Initially, Siri has only been intended to function with six types of apps, but we're certain Apple will expand the options over time.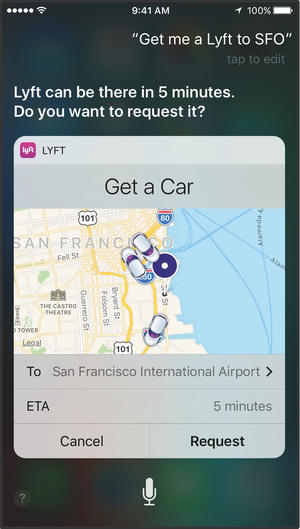 7. Optimize music storage
This one is a big life-changer if you own a 16GB iPhone. The new iOS 10 will automatically let you know which downloaded song files are taking way too much space and remove them for you whenever you start getting low on storage. Go to Settings > Music > Optimize Storage to enable this feature. Here you'll also be able to choose the minimum storage you want allocated to music downloads, from 4GB (or 800 songs) to 32GB (about 6,400 songs).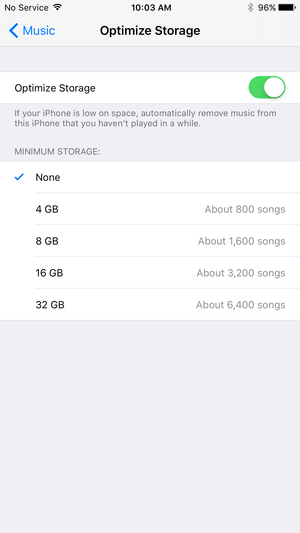 8. Set your bedtime
If you have trouble getting up in the morning, Bedtime is a new tab in the Clock app that will encourage you to get a better night's sleep. You can choose at what time you want to wake up and pick how many hours of sleep you need to get a bedtime reminder. The feature then keeps track of your sleep activity so that you can be consistent and develop a fulfilling sleep schedule.