ZyXel AV2000 HomePlug AV2 (model PLA5456) powerline adapter review: Speedy hardware; dodgy marketing
Calling it a HomePlug product doesn't make it a HomePlug product.
The ZyXEL PLA5456 delivered TCP throughput of 350.3Mbps second in our JPerf benchmark tests, which is about 16Mbps slower than the Extollo; however, when I retested the Extollo on the same day as the ZyXEL, it delivered the very same average performance. I attribute the difference to the presence of noise on the electrical circuit during the second test. When I paired the Extollo with the ZyXEL, performance dropped by a negligible 6Mbps.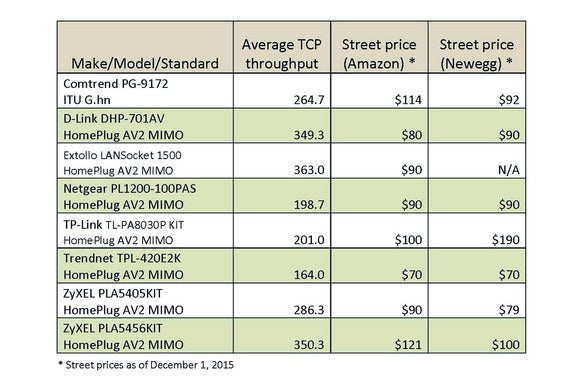 ZyXEL provides a single, rather skimpy 56-inch ethernet cable for each adapter—you're on your own when it comes to using the second ethernet port (fortunately, CAT5E cables are very inexpensive). The units themselves are large and bulky, but designed so that if you plug them into the bottom socket of a typical duplex wall outlet, you should be able to insert a normal plug into the top socket.
The PLA5456's speed, pass-through outlet, and second ethernet port make it well suited for use in your media center, especially if Wi-Fi isn't getting the job done (think urban environments where multiple Wi-Fi networks are competing for bandwidth, or large homes where a Wi-Fi signal may not reach all rooms). If you can look past the marketing blarney and build out your network using all the same adapters, it's a good buy.