ZTE Grand X Max 2 review: It gets the job done for budget conscious consumers
Despite a camera that fails to impress, the Grand X Max 2 is a capable phablet for Cricket Wireless customers.
In 2016, just how much phone can you get for $200? A lot, if you're a Cricket Wireless customer.
Case in point: ZTE's Grand X Max 2 boasts a six-inch display, three cameras (one on the front, two on the back), a Qualcomm Snapdragon 617 processor, two-gigabytes of memory, and a sizable 3,400 milliamp-hour battery complete with Quick Charge 2.0 capabilities.
Indeed, this is far from the first $200 Android device we've seen, and on paper it looks like a promising device. But we all know looks can be deceiving. So how does this behemoth of a device stack up?
Fairly well, actually.
It's not a workhorse, but it's no slouch
It wouldn't be fair to expect a budget friendly device to offer the latest and greatest processor and a ridiculous six-gigabytes of RAM as we've seen in flagship devices the past few months.
It would be fair to expect a phone that delivers acceptable performance and battery life; a phone that doesn't limit basic functionality of what you can or can't do on it.
And the Grand X Max 2 delivers on that promise. Its benchmarks place it firmly in the middle of the pack in terms of performance, but after using it for over a week I would have thought it ranked higher. Apps open fast, and lack any noticeable lag or slowdown when bouncing between multiple apps.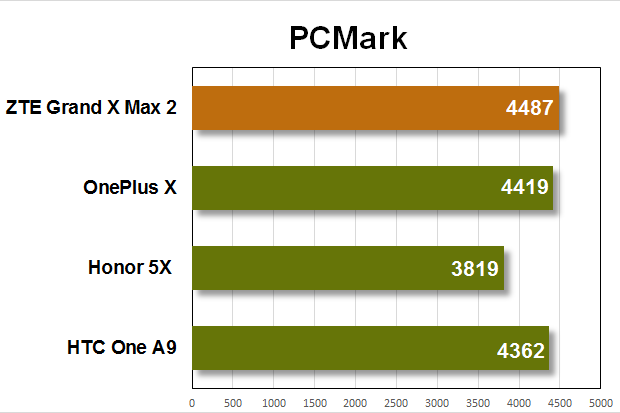 Unfortunately, I could feel a slowdown in performance when playing games. Playing the Minecraft Pocket Edition, there is a noticeable lag between initiating actions and when the action would take place on the screen. So much so, in fact, it is nearly unplayable.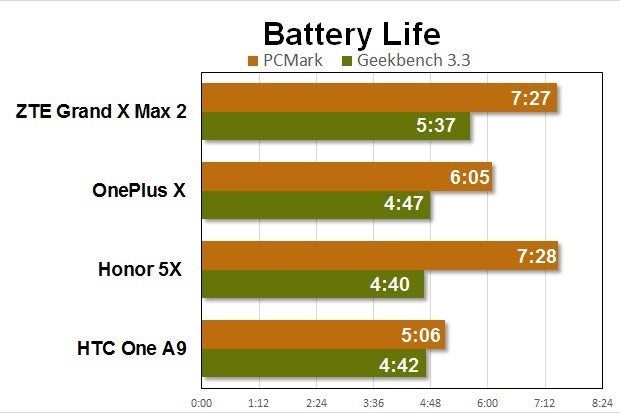 Battery life is impressive, easily lasting through an entire day, and partly through the next morning. With Quick Charge 2.0, you can use the included USB Type C cable and wall adapter to quickly top-off the battery when needed.
If we are being honest with ourselves, 1080p displays are all we truly need in a smartphone, and that's just what the Grand X Max 2 delivers.
Two mediocre rear cameras
ZTE equipped the Grand X Max 2 with a five-megapixel front camera and two rear-facing cameras, of 13-megapixels and 2-megapixels, respectively. The dual cameras on the read of the phone are something we've seen before, most recently on the LG G5. Unlike LG's implementation that allowed you to zoom out when framing a shot, ZTE's use of the second camera sensor is specific to adding depth to photos.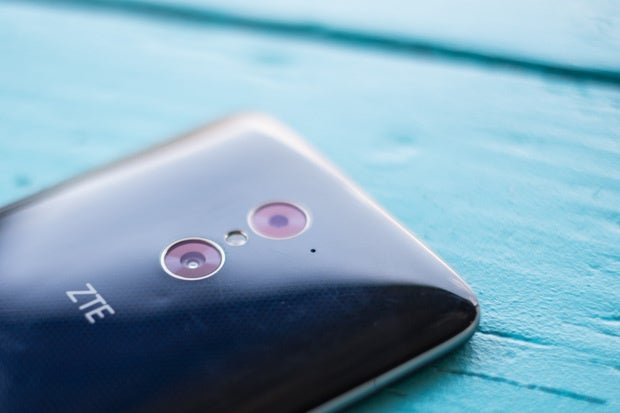 Jason Cipriani