Yamaha unveils MusicCast, a high-fidelity multi-room audio system that will have 20-plus components by year's end
Will support for high-definition audio streams be enough to break Sonos' iron grip on this market?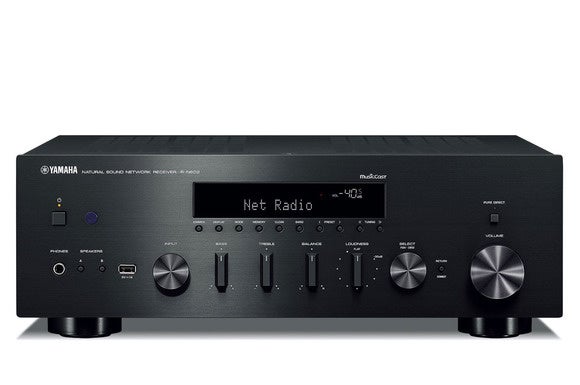 Yamaha
Set up Yamaha's R-N602 MusicCast receiver and you can supply your own speakers.
The multi-room audio space is getting increasingly crowded, but Yamaha's product announcements look compelling—to me, anyway. It will be interesting to see how much traction the audio company gains with consumers who seem increasingly satisfied with listening to low-fidelity music. Sonos's least-expensive speakers sell for $200, and not a few friends and family have told me they think that's too expensive.
I look forward to reviewing several components in Yamaha's MusicCast ecosystem, so stay tuned!
Previous Page 1 2 3