Yahoo ramps up tech to compete with daily fantasy sports pioneers
Already a power player in online fantasy sports, Yahoo leveraged new technologies, embraced open source and allocated staff to add a daily fantasy component and compete with startups such as DraftKings and FanDuel.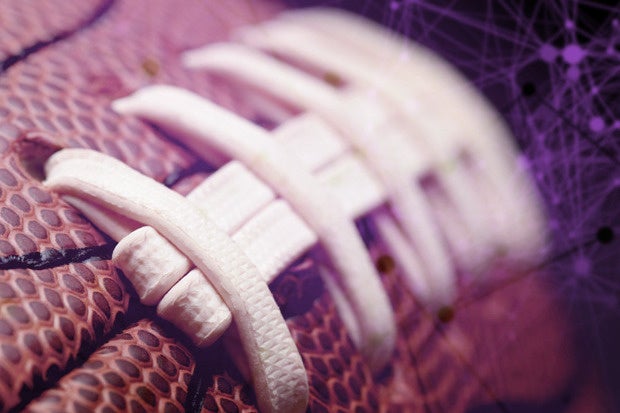 Yahoo, a trailblazer in the world of online fantasy sports, recently released a daily fantasy service, and the company plans to use its experience to compete with pioneers such as DraftKings and FanDuel in the daily fantasy market. It was a natural move for the fantasy sports mainstay, which launched its first offering in the late 90s, but it required technology innovation.
"From an industry standpoint, if there was any doubt about the legitimacy of daily fantasy sports, the Yahoo announcement made it very clear that there's a business opportunity in this area," says Ben Shields, a lecturer in managerial communication at the MIT Sloan School of Management and author of The Sports Strategist: Developing Leaders for a High-Performance Industry and The Elusive Fan: Reinventing Sports in a Crowded Marketplace.
Nearly 57 million people in the United States and Canada participate in fantasy sports, and daily fantasy sports services are getting more and more popular. Today almost 20 percent of all fantasy sports players exclusively use daily services, up from 8 percent in 2013, according to the Fantasy Sports Trade Association.
Daily vs. season-long fantasy sports
Daily fantasy sports leagues are different than season-long offerings because users enter new competitions with varying entry fees, and draft new rosters within a certain salary cap, every day. Winnings are then divvyed up based on user rank at the end of the day, instead of at the end of a season. In traditional fantasy sports leagues, users draft only one team at the start of the season, for the entire season, and they can only make changes using free agent pickups and trades along the way -- similar to how real sports teams operate. Daily competitions mean companies such as Yahoo can draw money from customers on a daily basis instead of only once at the beginning of a season.
Yahoo declined to say when exactly it started focusing on the daily fantasy operation but said it is something the company had been working on "for a while." Yahoo decided to enter the market because of high demand from users. It started with MLB baseball and will move on to the NFL, NBA and NHL within the coming year, as each season begins.
The tech behind Yahoo fantasy sports
"Daily fantasy is a different beast," says Kelly Hirano, vice president of engineering at Yahoo Sports. The efforts required some tweaks, new technologies and the proper allocation of staff so the final product appeared seamless to both new and experienced users. Yahoo had a solid foundation but had to factor in different conditions, including the higher volume of payment processing, contest creation optimizations and regulatory compliance. "We've beefed up resourcing on customer care, business operations, engineering, design and other areas to handle the additional work."