WWDC wish list: What to expect for Apple Watch and Apple TV
We're not expecting new hardware, but the next generation of tvOS and watchOS are on deck at Apple's developers conference next week.
Last year was a big one for Apple. The company launched two brand new platforms, watchOS and tvOS, alongside two brand-new devices. The Apple Watch started shipping last April, and the fourth-generation Apple TV debuted last November with its own App Store. We're not expecting any hardware refreshes to either the watch or set-top box at next week's Worldwide Developers Conference. But Apple might add new features to make the Apple TV and Apple Watch, not its most popular products, more compelling.
We have a few predictions for Apple Watch and Apple TV announcements on deck for next Monday's keynote. I also have a few wish list items of my own that would make for pleasant surprises if Apple could pull them off.
Apple Watch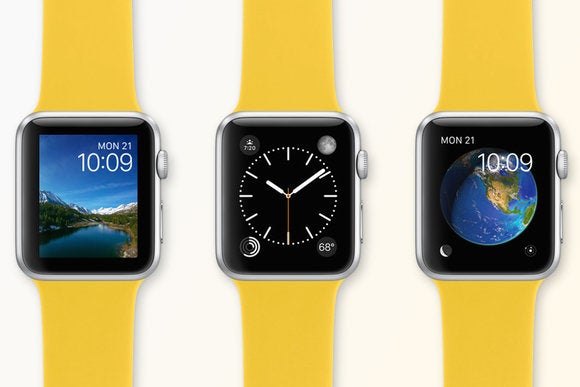 Apple
What to expect: There have been few details as to what features Apple has baked into watchOS 3. Some possibilities: We hear Siri is gonna be huge at WWDC this year with its long-awaited arrival on the Mac. Apple's digital assistant is already present on the Apple Watch, but it's not all that useful. A more responsive version of Siri that supports third-party apps would eliminate the need for swiping around the tiny home screen to jump into an app to get things done. A Siri SDK is reportedly coming to iOS, so expanding that to watchOS makes perfect sense, given how linked your iPhone and Apple Watch are.
"The watch is a platform that will be driven primarily by voice," Ari Roisman, CEO of video messaging app Glide, told Macworld. Glide was one of the first apps to launch on the watch last spring. "If there was one theme of Google I/O this year, it was conversational computing. This is Amazon's strategy with Alexa and Microsoft's strategy with Cortana. It's clearly a strategy for Google. Siri is absolutely central, and it must be, to Apple's strategy moving forward. The future is natural language control of computing. When I have a thought, I should be able to verbalize that and it just happens."
Apple should rethink the way we interact with watch apps in watchOS 3. My friends over at Six Colors and Fast Company both proposed this week that Apple should do away with traditional apps as we currently experience them on the watch, and beef up Glances and Complications to take their place to reflect how people are actually using the device—to get quick glimpses of information.
While we're at it, Apple should give the Apple Watch side button a real purpose in life, because right now it's pretty pointless. How many people use Digital Touch to send messages to their watch contacts, anyway?