WikiLeaks dump brings CIA spying powers into the spotlight
WikiLeaks is looking into evidence over whether the CIA ever spied on anyone in the US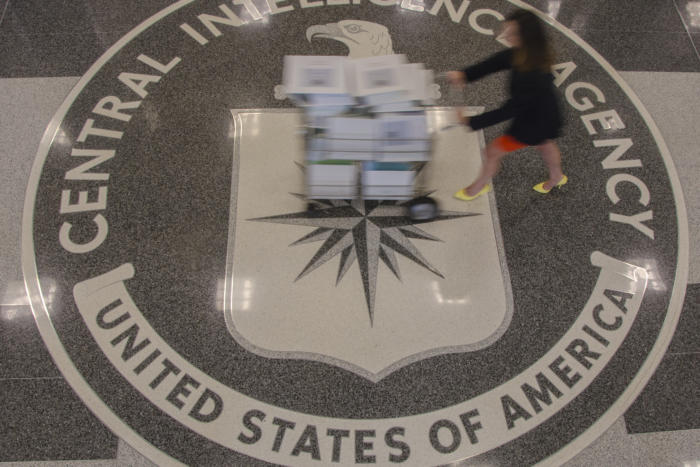 Has the CIA ever spied on you? That's a key question swirling around the WikiLeaks document dump that allegedly details the U.S. agency's secret hacking tools.
The documents themselves don't reveal much about who the CIA might have snooped on. But the agency certainly has the power to spy on foreigners outside the U.S., said Paul Pillar, a former deputy counterterrorism chief with the CIA.
That's its job after all: to collect foreign intelligence. But even so, the CIA is pretty selective with its targets.
The CIA's spying powers
Stopping terrorists and rival governments is the priority, Pillar said. And NSA-style mass surveillance doesn't necessarily help in that mission; it can actually "overload" the investigations with unnecessary data, he said.
"They've [the CIA] got far too much to do, and they're already inundated with too much information as is," he said.
So if you aren't involved in any plot against the U.S. or Western democracy, the CIA isn't going to waste its time on you, Pillar added.
However, it's important to note that U.S. citizens aren't immune to the CIA's spying powers. The agency can spy on them when they're outside the country, but only if it has the approval of the U.S. attorney general and a special court, when applicable.
Also, spying can be tricky. What happens if the CIA is listening in on a suspected terrorist who's speaking to a U.S. citizen?
Intelligence agencies will collect the raw data, but will usually redact any mention of the U.S. person from the finished intel report, Pillar said. In other cases, where the U.S. person is suspected of committing a serious crime, the data will be forwarded to a separate agency like the FBI, he said.
The number of "people who have access to the raw take … is extremely small," Pillar said. "Any people who read that final report, they don't get any information on the U.S. person at all."
A glimpse into the CIA's playbook
Other security experts say there's nothing in the WikiLeaks document dump that shows the CIA engaged in mass surveillance.
Rather the documents allegedly describe hacking tools and malware mostly designed to target specific electronic devices, including smartphones, smart TVs, and PCs.
"That makes a big difference," said Herbert Lin, a senior research scholar for Cyber Policy and Security at Stanford University. "It's much more targeted than about bulk collection."
WikiLeaks has claimed the documents underscore how the CIA has created an arsenal of cyberweapons without any public oversight. But others like Lin view the matter differently.
"It's the CIA's job to spy on foreigners," he said. "If the CIA wasn't developing these tools, then someone ought to have been fired."