Why the Steam Machine's war against Windows gaming looks more doomed by the day
Steam Machines sounded so good on paper... but they've remained on paper after a long delay, and the need for a Windows alternative diminishes by the day.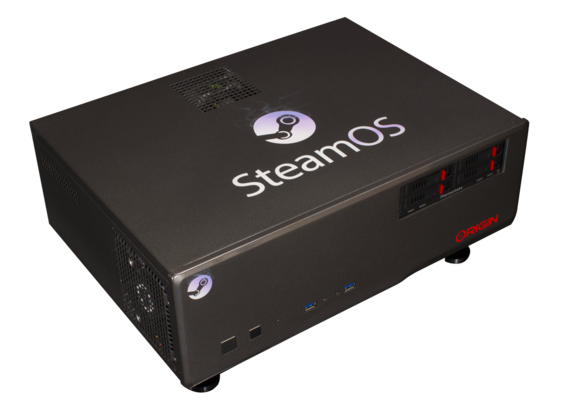 Steam Machines could be the PC that time passed by. These small computers, designed for streaming games in your living room, were intended as an alternative platform for gamers during the dark years of Windows 8. But what actually happened — or rather, didn't happen — with Steam Machines makes their future uncertain.
The time for Steam Machines was ripe — over two years ago, when the dramatically altered Windows 8 threw everyone for a loop. Valve founder Gabe Newell called the new OS "a catastrophe," "this giant sadness," and "unusable." He wasn't the only one: Minecraft's Notch and Blizzard's Rob Pardo also slammed it. PC gaming companies feared Windows would eventually become a completely locked-down platform, where software could be distributed only from a central, walled-off Windows Store — like Windows RT was.
It's no surprise that Valve decided to focus its efforts on getting Steam on Linux, porting all of its games to run on the open-source operating system, encouraging other big-name game developers to support Linux, and creating Linux-based Steam Machines.
Here's the problem: Steam Machines have suffered from a long delay and have yet to materialize. In the interim, the core message of Steam Machines has fallen apart, to the point that PC makers themselves are complaining about the confusion.
Want to stay up-to-date on Linux, BSD, Chrome OS, and the rest of the World Beyond Windows? Bookmark the World Beyond Windows column page or follow our RSS feed.
Meanwhile, Microsoft has gotten its act together and is making an effort to embrace PC gaming with Windows 10. The company's recent Windows 10 announcement featured PCs running Valve's mega-popular Steam client. Microsoft's Phil Spencer recently told Polygon that "Microsoft had met with the people at Valve to make sure they were onboard with Windows 10." DirectX 12 is looking great, and even the cheapest of dirt-cheap set-top boxes are enabling real-time streaming of PC games to your TV.
Hey: Valve's Gabe Newell did publicly call Valve's focus on Linux "a hedging strategy." Valve may still be trying to develop Steam Machine, and some expect new announcements at the Game Developer's Conference in March. But given Microsoft's recovery, it's possible that Steam Machines have missed their window of opportunity.
Game streaming is becoming commoditized
Windows 10 isn't the only thing threatening to stall Steam Machines. It's also losing the features war. A Linux-based Steam Machine in your living room might not be able to play all those Windows games, but you could supplement that by streaming your full library of Steam games from your Windows gaming PC to your Steam Machine. Or you could just get a lower-power, cheaper Steam Machine and use it exclusively for game-streaming from your PC to your living room.