Why Apple Watch 2 doesn't need cellular anyway
Adding a cellular radio should be a low priority for Apple, at least in the next version of Apple Watch.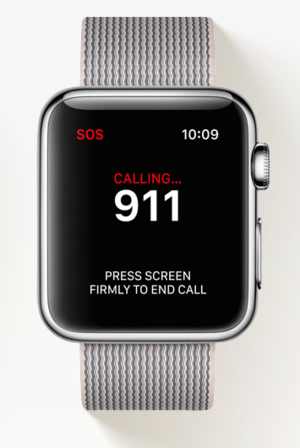 Even were the Apple Watch to have cellular networking, I don't think that would change the calculus too much, just because of the watch's design. First of all, the screen size: it's not bad for reading some text messages, but have you ever scrolled through a long email on that display? It's not exactly a pleasant reading experience.
Likewise, replying to messages. Dictation is pretty good, but it's time-consuming, and editing it is a pain. In iOS 10 you'll have the option to scribble answers with your finger, one letter at a time, but it's not a particularly fun way to craft a lengthy missive either. How long do you really want to spend holding up your wrist and tapping on it?
It's going to take some bigger revolutions in displays and input methods before the Apple Watch is ready to be your only computer. Cellular networking is only one very small piece of the puzzle.
All about priorities
Will the Apple Watch get cellular networking eventually? Sure. But when Apple's working on a device, it's always a matter of priorities—and right now there are things that are higher up on the list.
Of all the rumors for hardware additions, the one that seems to crop up most frequently is GPS. Given the many fitness applications, that seems plausible, since it would let you leave your phone at home while still plotting your running routes. It does however raise a couple of questions for me, not least of which that most of Apple's GPS-enabled devices have historically used a system called Assisted GPS, which takes advantage of cell tower information to help with location. GPS alone can take upwards of 30 seconds to lock on; that's why when you open Maps, Find My Friends, or another location-based app, you see a big circle before you see the precise dot of your location. And, of course, GPS can be power hungry too.
New features aside, I'd imagine much of what Apple's looking to get out of the Apple Watch 2 is a more polished experience, better performance, a longer lasting battery, and perhaps a thinner case, though I wouldn't bet on it. I wouldn't be shocked if the company also attempted to beef up the device's water resistance to something closer to waterproof.
In the end, the next Apple Watch will be about refinement, no less so than the iPhone 3G or the iPad 2. Cellular networking? Well, that's just a distraction.