Why 2015 will be the year of the Apple
Apple's 2014 products don't even compare to what we expect out of Cupertino next year.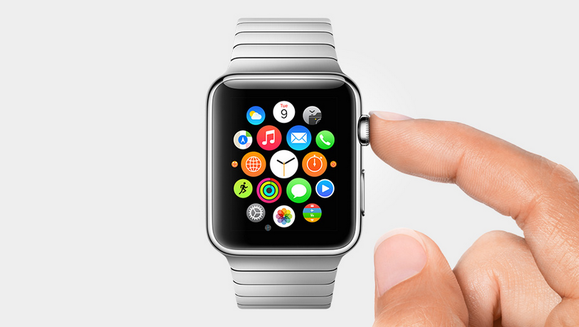 Apple broke sales records in 2014 with bigger iPhones, then satisfied long-time fans with a Retina iMac and an updated iPad--all great products, but we're looking ahead to 2015, when we expect to see even greater releases out of Cupertino.
Apple Watch
Apple's most anticipated product of 2015 is one that's already seen the light of day: the Apple Watch. Introduced alongside the iPhone 6 and Apple Pay in September, Apple's own smartwatch will offer notifications, fitness features, not to mention advanced haptics and Siri on your wrist, via a paired iPhone. Apple's WatchKit SDK, in developers' hands now, will result in "glances" and small apps that complement fuller apps on your iPhone. Controls for a music player is one example, not to mention controls for the array of HomeKit-enabled devices we expect to hear about in January at CES.
So while Apple has big plans for the watch, it's still a first-gen product in a new category--will enough people buy it? I think it could definitely make a splash. After all, Apple Watch already has a cool attitude. By courting the fashion industry so heavily, it's almost like Apple already thinks they have the current crop of smartwatches beat. Apple is going after the luxury watches and its clientele of people who are down to buy things made from solid gold. Just like it dominates the high end of the computing market, Apple is aiming, we think, for the upper crust of the watch market, and it's going to be incredibly fun to see how that works out. Apple didn't invent MP3 players or tablets, but it did make those things cool, and lord knows the smartwatch market could use some of that in 2015.
HomeKit and HealthKit
This year was both a doozy and a snoozefest when it came to Apple's two open development platforms, HealthKit and HomeKit. Both were announced at WWDC back in June and were billed as Apple's hubs for all things connected home and fitness related. Naturally, we had high hopes for what both of these platforms could be like. And then.... Not much happened.
HealthKit was the first to roll out. It launched with iOS 8 in September, and with it we got a standalone health app from Apple for the iPhone--called, fittingly, Health--that displays all of the data that the iPhone's M7 or M8 sensor tracks. However, when you look at Health's data tracking points, the design is a little lacking, which is why you'll need to use a third-party health or fitness app with HealthKit compatibility to really make use of this data.