When your car has autopilot, will you be ready to take over?
When faced with nothing to do, drivers get bored and that could be dangerous.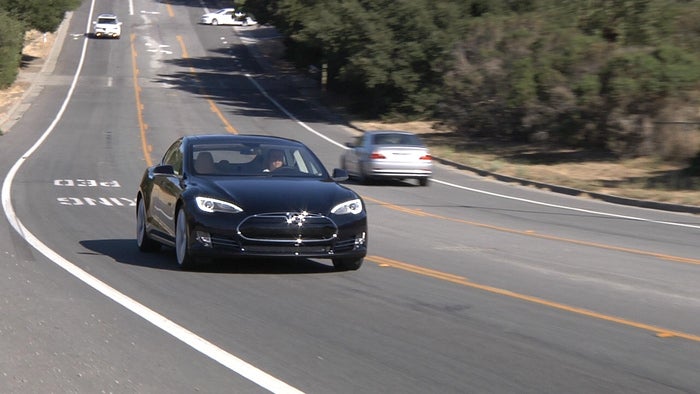 Tesla's Model S on the road in Palo Alto, California Credit: Martyn Williams
When Tesla Motors enabled the "autopilot" feature on its cars in October, it didn't take long for video to appear of drivers trying crazy things -- none more so than jumping into the passenger seat to leave the car totally in control.
The stunts are stupid but they highlight a concern that some already have with the growing use of autonomous technologies in cars: If a vehicle is driving itself, will the driver still pay attention to the road?
The advice from Tesla is clear: "Remain engaged and aware when autosteer is enabled," and "Keep your hands on the wheel."
But that's easier said than done.
Tesla's autosteer keeps a car in its lane by detecting road markings and works even around bends in the road, so drivers are left watching the scenery pass by.
"We struggle to pay attention; we get bored," said Stephen Casner, a research psychologist at NASA who has spent years studying the effects of autopilot technology in aircraft and is now looking at cars.
Trust in technology
When Google offered its employees the chance to commute to work in a prototype self-driving car, it discovered just that. Drivers quickly stopped paying attention to the road. In one instance, a driver turned to the back seat to search for a phone charger while the car was traveling at 65 miles per hour on a freeway.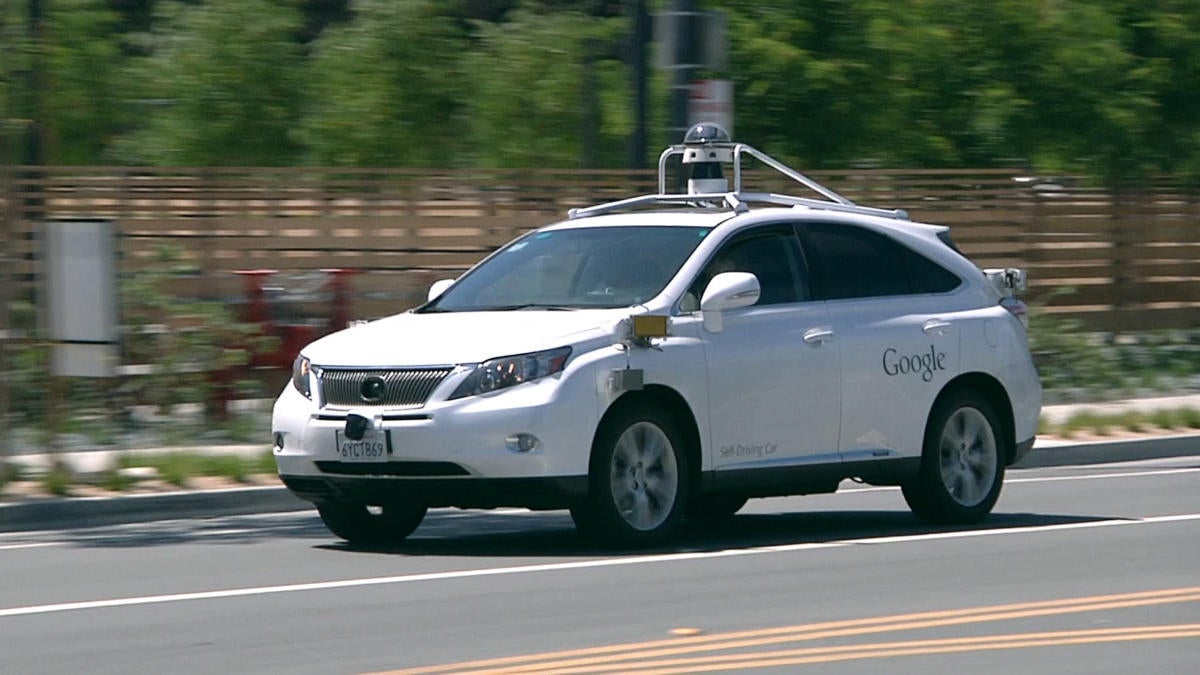 A Google self-driving navigates streets near the company's headquarters in Mountain View, California, on June 29, 2015. Credit: Martyn Williams
"People trust technology very quickly once they see it works. As a result, it's difficult for them to dip in and out of the task of driving when they are encouraged to switch off and relax," the company said in a recent report.
But drivers can't switch off with current automatic driving technology. While the computer does a pretty good job piloting the car, there are times when it can't figure out what's going on, for example if it loses sight of road markings, and drivers will be quickly required to take over.
Drivers are essentially being told, "We don't want you to do this, but we want you to pretend you're doing this," NASA's Casner said. "It's a weird role to put us in."
When he took a drive on a freeway in an autonomous car, it didn't take him long to become comfortable with the technology. "But the one thing I realized was how vulnerable I was in that situation, should the automation suddenly need me or just quit," he said.