What to look for in Apple's earnings announcement
Lookout for announcements on their financial status, the iPad, iPhone and the Mac.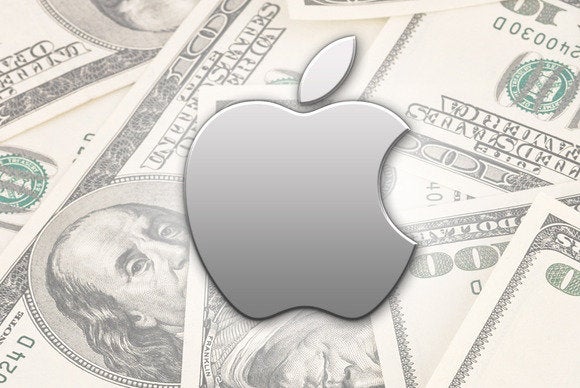 It's that time again--time to once more pore over page after page of financial details, to stare at endless columns of numbers, hoping that some obscure truth, unseen by most, will pop out at us. Yes, it's time for Apple financials.
On Tuesday, Apple will release the numbers for its third quarter. Here's a bit of what you can expect from the company's announcements, as well as the subsequent skeet shoot Q&A from analysts. As ever, Macworld will be on hand with live coverage of the conference call, starting at 2 p.m. PT/5 p.m. ET.
The numbers
As usual, Apple provided guidance three months ago on how much money it would rake in during the third quarter. Back in April, outgoing CFO Peter Oppenheimer said the company expected revenues between $36 billion and $38 billion, with a gross margin between 37 percent and 38 percent. How, you might wonder, does that compare to the previous quarter and the year ago quarter?
Glad you asked. In the second quarter of 2014, Apple posted revenue of $45.6 billion with a margin of 39.3 percent. That would make both revenue and margin for the third quarter down sequentially--little surprise, given that a quick review of Apple's news for the last three months finds few significant announcements and no major new shipping products.
The year-over-year numbers are expected to be a little better: In the third quarter of 2013, Apple had revenue of $35.3 billion, with a gross margin of 36.9 percent.
Analysts, meanwhile, are predicting that the company's revenues will be towards the higher end of Oppenheimer's guidance; their predictions average around $37.93 billion. They're also predicting an average earnings per share of around $1.23.
Don't panic if that sounds low, especially compared to last quarter's earnings per share of $11.62. Remember, Apple's stock split seven-for-one in June, meaning that share-related numbers have to be rejiggered slightly. With adjustments for the split, last quarter's earnings per share translate to $1.66, with the year-ago-quarter's earnings at $1.07.
So overall, expect this quarter to be an improvement on last year's third quarter, but down from this year's second--which is just about in line with the company's performance for the last couple years.
The iPhone
Apple's smartphone remains the company's cash cow. So far this year, the company's sold 94.7 million iPhones, 43.7 million of them in the most recent quarter. Traditionally, the numbers start to drop off in the summer, as we get closer to an autumn launch of new models and people start to think harder about whether they really need to replace their phone right now. Last year, during the company's third quarter, it sold 31.2 million iPhones.