What the Dell, EMC merger really means
Despite its US$67 billion price tag, the deal isn't likely to reshape the tech market.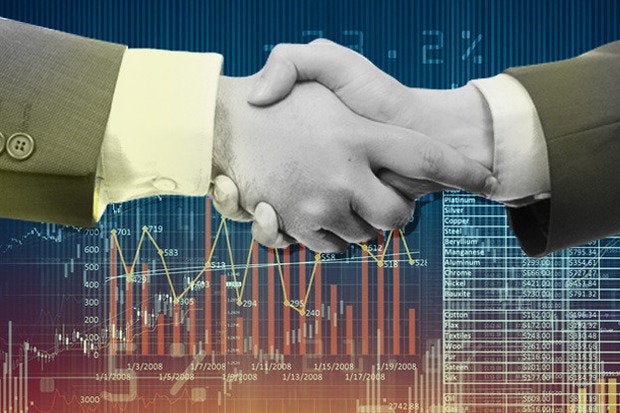 Despite its whopping price tag, the $67 billion Dell acquisition of EMC doesn't radically reshape the technology market.
The acquisition, announced yesterday, is not as disruptive to the tech market as, say, Oracle's purchase of Sun Microsystems, or Hewlett-Packard's acquisition of Digital Equipment Corp., companies with competitive platforms and technologies.
Dell customers are already buying EMC products. While the two firms overlap in some storage product lines, Dell is already a major reseller of EMC products.
Here's a look at the impact of the Dell and EMC merger on the storage market, its users, major vendors and the employees of the two firms.
Impact on storage
EMC and Dell already have a deep relationship. Annually, EMC garnered 8% to 9% of its revenue from its relationship with Dell. For Dell, the partnership accounted for 50% of its storage revenue in years past -- about 90% of that coming from the resale of EMC's midrange Clariion line of SAN arrays and 10% from high-end systems.
Over time, however, Dell brought more upscale storage to the market; at the same time EMC moved downstream with products, creating hotter competition between the two technology giants. Prior to the dissolution of the partnership in 2011, Dell invested more than $2 billion to expand its own family of storage products, much of which focused on storage virtualization and cloud-based data centers.
Layoff potential for EMC and Dell employees
How disruptive layoffs and any losses of key personnel will be on both firms is still unknown. EMC reported 70,000 employees last year, and Dell had nearly 110,000 before it went private in late 2013. Michael Dell, on a media call about the acquisition, clearly indicated some job cuts.
"There are certainly some cost synergies -- we're not going to tell you that there aren't," said Dell, who declined to get into specifics, other than to say this: "I think there are some other companies in our industries that are maybe far better at reducing headcount then we are." It may have been a reference to HP's announced plans to cut its roughly 300,000 workforce by 30,000.
Impact on Dell, EMC customers
Dell is banking on the idea that customers want products that are easily integrated, and this merger gives it "extraordinary opportunities to bring together and integrate technologies for customers," said Dell. "We believe customers increasingly like that integration," he said.
The acquisition makes Dell "the largest player in storage," said Crawford Del Prete, an analyst at IDC, but customers "have more options than ever before," including moving to cloud-based services.