What if Apple's Magic act is just the beginning?
If they make that trackpad any bigger, they could fit a whole computer in there.
Apple has an obsessive drive toward making its devices as light and thin as possible, and it could be on the verge of making a device that's insanely small without sacrificing too much of its power. As it stands, a MacBook logic board could actually fit inside the Magic Trackpad, and, well, you don't have to be a Silicon Valley visionary to imagine the possibilities there.
Head in the cloud
When you think about it, the iPhone is essentially a trackpad with a computer built into it, and there's no reason to think Apple couldn't do the same with the Mac. With AirPlay, Bluetooth, and quick charging, future Macs could be as portable as the iPhone, offering a ultra portable experience that could use whatever screen is closest to project a full version of OS X (or whatever it's called by that point). And if it's built into a trackpad, the input device and the PC would be a single enclosure, much like the iPhone.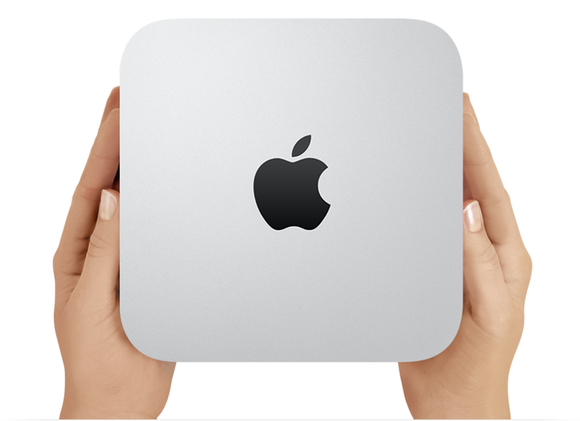 Imagine a headless Mac you could cover with one hand.
In all likelihood, the next generation of Apple's OS will be more akin to Google's Chrome than anything Microsoft is doing. An iCloud-based OS would give Apple the flexibility to create a series of "thin" clients that are ultra portable, always connected and synced with each other.
By moving the heavy lifting to the cloud, a future Mac could easily be the size of a trackpad, making the Mac mini seem like an overweight dinosaur by comparison. And a universal OS that seamlessly switches between mobile and desktop apps would be a far better thing than a hybrid laptop or a touchscreen iMac.
You might even call it magical.
Previous Page 1 2 3