What do Pixel phones mean for Google's Android partners?
Now that Google has declared itself a hardware company, designing its smartphone line from the inside out, should its partners be worried?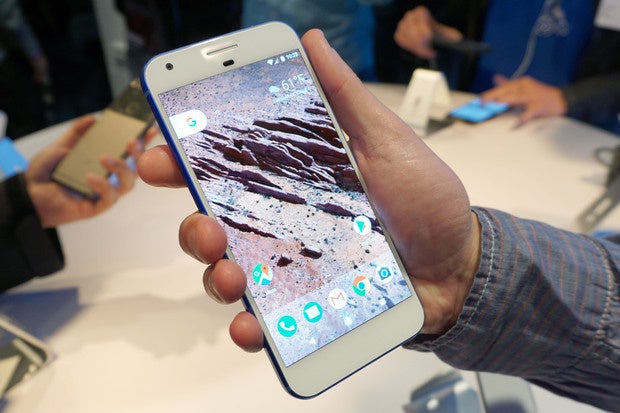 Credit: Jason Cross
Google's Pixel namesake has long been associated with premium devices sold at higher price points; its existence was primarily to inspire its Chromebook partners.
Now that the Pixel line has expanded to smartphones, Google's positioning of the Pixel line has shifted. The Pixel is a direct competitor to Apple's iPhone, and thus by extension, it has to compete with Google's Android partners, such as Samsung, LG, Huawei, Motorola, Sony, and HTC.
In an interview with Bloomberg, Rick Osterloh, head of the newly formed hardware division within Google, made it abundantly clear the company's Pixel and Pixel XL phones were designed and built by Google, for Google.
Technically, the Pixels are built by HTC, who is acting as a contract manufacturer, much in the same way Foxconn builds Apple's iPhone.
The real question is, what kind of impact will the Pixel have on Google's longstanding partnerships?
Nexus is dead. Long live Nexus.
Google is done with the Nexus line, forgoing any future partnerships to "showcase the best of Android" (as Nexus devices were often framed). Nexus was known for affordability, developer friendliness, and guaranteed updates directly from Google.
Looking at the Android market, it's clear the Nexus program worked. OnePlus and ZTE are just two examples of device manufacturers who adopted the Nexus-approach, producing high-quality devices at a low price, with a nearly "stock" Android experience.
Google had previously flirted with the idea of competing on the high-end of the smartphone market. Two years ago, the Nexus 6 was priced to compete with the iPhone and Samsung's Galaxy line, but failed to make a dent on the smartphone market. It was far too big, and had a mediocre camera, for starters.
With the Pixel line, Google is adding features exclusive to their own smartphones—such as Google Assistant right in the launcher, unlimited Google Photos storage, and built-in customer support—with devices unapologetically priced at the high end.
Retail availability hurts
In the U.S., you can purchase the Pixel through three different channels: Verizon Wireless, Best Buy, or the Google Store.
Not to take anything away from Verizon's influence on the wireless industry, but the lack of wide carrier availability is going to hurt the Pixel's adoption.
"The introduction of the Pixel phones will not significantly affect Google's Android partners, such as Samsung," Gartner analyst Mark Hung told Greenbot in an email. "Given that the only carrier partner is Verizon, the phones are going to see limited channel coverage," Hung continued.
Why? The majority of consumers purchase a smartphone in a carrier store.
Lacking shelf space and marketing dollars from three out of the four major U.S. carriers, the Pixel is at a disadvantage compared to any smartphone available in all four carrier stores.