What Apple didn't announce at WWDC
In which Dan Moren ponders what Apple declined to reveal, and handicaps our chances of seeing it anytime soon.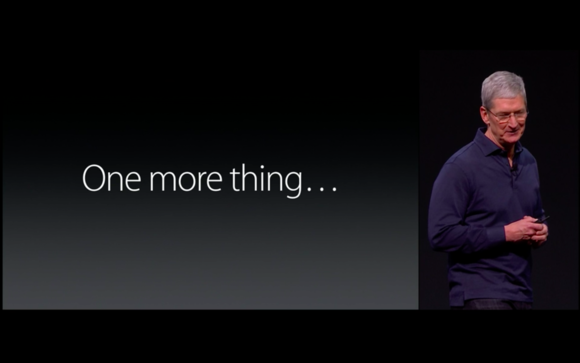 The WWDC keynote has come and gone, and along with it the inevitable adrenaline rush of new products, followed by the let-down as we come to grips with all the products that Apple didn't show off.
Of course, it's impossible for the folks at Cupertino to announce everything that's been rumored--there simply isn't enough time in the day, for one thing. But as the dust settles, I found myself thinking about a few things that either didn't make the cut, or perhaps still aren't even on Apple's agenda.
Siri on the Mac
A reader emailed to ask why OS X El Capitan still didn't have any support for Siri, and I have to admit I've been wondering that myself. After my experiences with the Amazon Echo, I've been hoping for a Siri that is always-on, able to take my voice requests no matter where I am in the house. The Mac seemed like a perfect fit.
But as Apple said, El Capitan has been focused around two areas: experience and performance. My guess is that not only does Siri not fit in those categories, but that Apple hasn't quite figured out how it wants Siri on the Mac to work. For example, though it wouldn't take much to have a Mac always listening for a "Hey Siri" prompt, Macs lack the seven-microphone array that makes Echo's voice recognition so impressive.
However, I think that we're seeing the first hints of Siri on the Mac, thanks to the inclusion of natural-language search via Spotlight in OS X. Over on iOS 9, Siri has become more than just a pretty voice; Apple says the technology "powers" the intelligent search options that it showed off during the keynote, as well as the proactive capabilities that let iOS figure out what information you might want. Some of those features have made their way to El Capitan as well, though not under the rubric of "Siri." But that could mean we're one step closer to getting a voice-based assistant on our Macs as well.
A new Apple TV
By late last week, we were already being told not to expect either a new Apple subscription video serviceor a revamped Apple TV set-top box at WWDC. While the lack of the former didn't surprise me--those content deals take a long time to iron out--I was disappointed that the latter didn't come to pass.
In particular, there was no mention of a long-awaited Apple TV SDK that would allow third-party developers to build apps for the box. This is increasingly strange, especially for a company as app-happy as Apple. The second-generation Apple TV debuted in 2010, and its third-party "apps" are still limited to the blessed few channels that mysteriously appear from time to time. The Apple Watch, by comparison, launched with strong support for apps running on the iPhone and now, just six weeks after its release, is already preparing for native apps.